SOP Alumnus to Receive Honorary Doctorate at University Commencement
Dr. Victoria G. Hale is the founder of two pharmaceutical nonprofits that benefit women, children, and the underserved.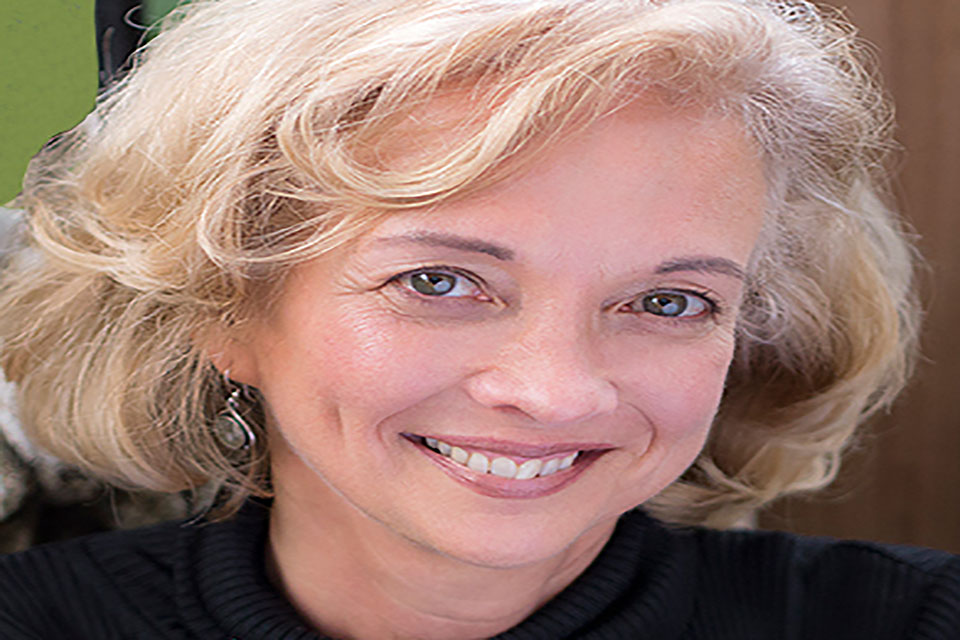 By Lou Cortina
May 15, 2019
For Victoria G. Hale, BSP '83, PhD, the road to social entrepreneurship began at the University of Maryland School of Pharmacy (UMSOP), where she earned a bachelor's degree in pharmacy with high honors and fostered her interest in the clinical applications of science.
"Basic science was interesting, but clinical science was intriguing," says Hale, adjunct professor at the University of California, San Francisco School of Pharmacy and founder of nonprofit pharmaceutical companies OneWorld Health and Medicines360. "I began dreaming of how to apply my education in my 20s at UMSOP. I first learned of health disparities in Baltimore and later chose to focus on global health inequities because I wanted to help millions or even billions of people with my work."
Hale certainly has helped countless people during her career, first as a drug reviewer for the U.S. Food and Drug Administration (FDA) and then as a scientist for the biotechnology firm Genentech before launching her entrepreneurial career. She founded OneWorld Health, the first pharmaceutical nonprofit in the United States, in 2000, and Medicines360, a pharmaceutical nonprofit dedicated to women's health, in 2009.
Hale has earned much renown and many rewards for trailblazing work, and on May 16 she'll receive another honor — an Honorary Doctor of Science degree from the University of Maryland, Baltimore (UMB) during its commencement ceremony at Royal Farms Arena.
"Dr. Hale is a true leader who fosters innovation and change wherever she goes," says Natalie D. Eddington, PhD, FAAPS, FCP, dean and professor at UMSOP. "She has made a career out of helping people, either by working to bring better health care to the poorest members of society or by ensuring that clinical trials are inclusive of all people regardless of race or sex."
Hale says the honorary degree "creates a beautiful circle — returning to Maryland, where I was born and lived until age 24 and where I began my professional journey. This is an extraordinary honor and a wonderful surprise."
Those who nominated her say it's well-deserved, because Hale's nonprofits are making strides toward the reduction of global health inequities. OneWorld Health developed a new treatment for the deadly parasitic disease visceral leishmaniasis, created synthetic biology technology that greatly reduced the cost of malaria drugs, and is designing a novel approach to treat dehydrating diarrhea, while Medicines360 developed and obtained FDA approval of a hormonal IUD (intrauterine device) to aid contraception efforts for women around the world.
Hale also earned praise at the FDA in the early 1990s by working to boost diversity in the drug development process as she and her team demonstrated that the people studied in clinical trials in new drug applications at the FDA skewed heavily toward men, but she says creating a new business model — nonprofit pharma — is her most satisfying accomplishment.
"If business does not innovate along with science, then the benefits are limited," says Hale, who also was awarded honorary doctorate degrees from Mount Holyoke College in Massachusetts and the University of Southern California. "Health is truly multi-sector. Science alone is not enough to heal people. Government, economics, culture, politics, and religion also play a huge role in health. I learned to build these factors into my global health and reproductive health work from the start.
"I began to focus on global health after working for a decade as a pharmaceutical scientist," Hale adds. "I questioned why the country of one's birth determines health outcomes for many infants and children. Why were medicines for tropical infectious diseases no longer developed? The answer is poverty. Once you know the truth, how can you not act?"
Hale did act, and accolades followed. She was elected to membership in the National Academy of Medicine, earned a MacArthur Genius Award, and received the President's Award of Distinction from the American Association of Pharmaceutical Scientists. She has been internationally recognized as an outstanding social entrepreneur by the Skoll Foundation, Schwab Foundation, and Ashoka, and she won The Economist's Social and Economic Innovation Award.
In 2017, Hale was honored as one of UMSOP's founding pharmapreneurs at its 175th anniversary celebration. She applauds the school's efforts in pharmapreneurism, a UMSOP trademarked phrase that describes its commitment to supporting and positioning faculty and students to achieve their career aspirations and address the nation's health care, research, policy, and societal needs using 21st-century skill sets.
"It's brilliant and timely," Hale says of UMSOP's focus on pharmapreneurism. "Let's develop new therapeutics that would not otherwise exist. Let's care for people who are underserved today. Let's optimize business models for impact. Let's price healing modalities for broad access. The pharmapreneur movement captures the hearts and minds of today's graduates."
Regarding social entrepreneurism, she describes it as a journey, not a destination, and has advice for aspiring innovators among the 2019 UMB graduates who seek to fulfill the University's mission to serve the public good and improve the human condition: Be patient and maintain a clear vision, because "you may be the only person who can see what is possible."
"Well-meaning people told me that I was crazy, that what I wanted to do was impossible, that I would fail," Hale says of starting her pharmaceutical nonprofits. "But social entrepreneurs are seekers, and we don't stop dreaming. Social entrepreneurs tackle many difficult problems that our society does not address, so pace yourself. There are numerous obstacles and wrong turns on the journey, but embrace each one of them and grow."
Related News Stories