SOP Orientation Sets Expectations for New Students
Fun, informative activities help incoming Doctor of Pharmacy (PharmD) and graduate students gain familiarity with the School and campus community.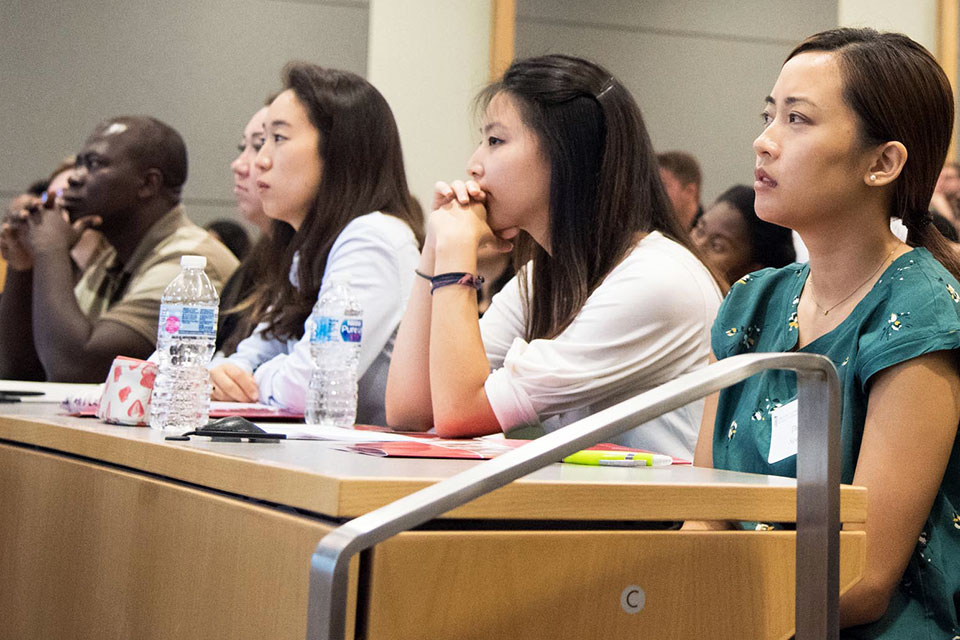 By Malissa Carroll
August 29, 2018
To help prepare incoming students for the upcoming academic year, the University of Maryland School of Pharmacy recently hosted new student orientation for members of its Doctor of Pharmacy (PharmD) Class of 2022, as well as first-year graduate students in its PhD in Pharmaceutical Sciences (PSC) and PhD in Pharmaceutical Health Services Research (PHSR) programs.
Activities for students in the PharmD program began on Aug. 22, and introduced students to the School of Pharmacy while setting expectations for the next four years. Students in the PhD in PSC program had an opportunity to attend presentations that showcased the wide range of research conducted in the department, while those in the PhD in PHSR programs attended informative sessions that outlined expectations for coursework, teaching assistantships, and research rotations.
Related News Stories