SOP Joins Community Initiative to Advance Health Care in West Baltimore
Pharmacists in the School's e-Health Center will leverage state-of-the-art telehealth technologies to provide in-home, comprehensive medication reviews to patients.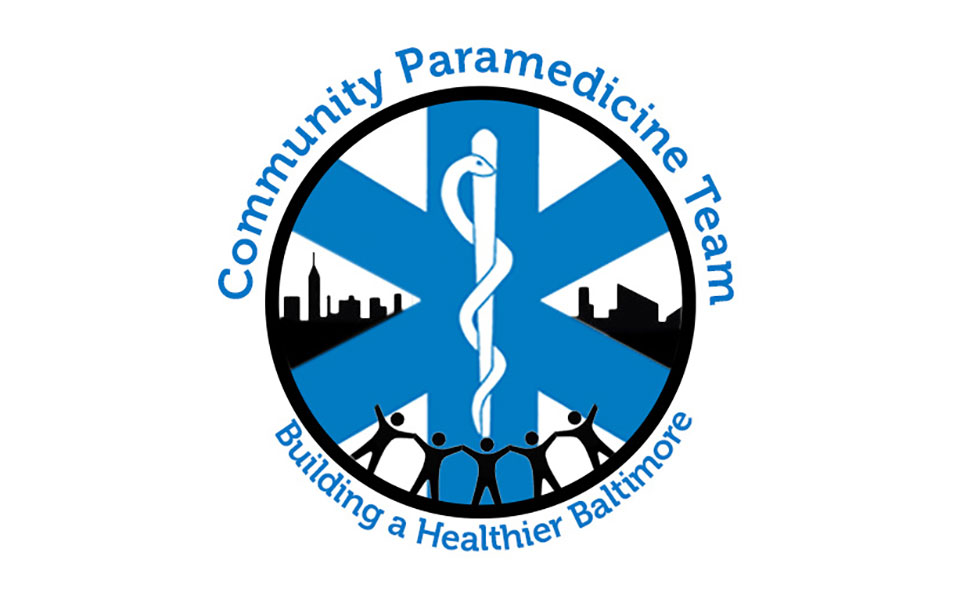 By Malissa Carroll
February 26, 2019
The University of Maryland School of Pharmacy has partnered with other health profession schools across the University of Maryland, Baltimore (UMB), as well as the University of Maryland Medical Center (UMMC) and the Baltimore City Fire Department, to launch Mobile Integrated Healthcare – Community Paramedicine (MIH-CP). Through this innovative, community-based program, pharmacists working in the School's e-Health Center will provide comprehensive medication reviews to patients using state-of-the-art telehealth technologies.
"The School of Pharmacy is incredibly excited to have this opportunity to partner with our colleagues across UMB, UMMC, and the Baltimore City Fire Department to help improve care and health outcomes for patients living in our West Baltimore communities," says Magaly Rodriguez de Bittner, PharmD, FAPhA, FNAP, professor in the Department of Pharmacy Practice and Science (PPS) and associate dean for clinical services and practice transformation at the School. "We are thrilled to be part of a project dedicated to providing comprehensive, multidisciplinary patient-centered care that will help address existing gaps in health care delivery, reduce the overuse of emergency medical services and hospital readmissions, and – ultimately – enrich the health of Baltimore residents."
MIH-CP is a two-year pilot program that will serve Baltimore City residents living in zip codes 21216, 21217, 21223, 21229, 21201, and 21230. This innovative, community-based program is available at no cost to patients and employs a comprehensive, multidisciplinary care model that allows patients to receive care outside of the hospital setting through two initiatives: Minor Definitive Care Now and Transitional Health Support. Minor Definitive Care Now focuses on pre-hospital health care delivery, providing 911 callers with non-urgent medical needs the option to receive immediate, on-scene care from a nurse practitioner and community paramedic. Transitional Health Support works to improve the transition of care from the hospital to the home, specifically targeting patients with chronic diseases who require frequent hospitalization.
Pharmacists from the School of Pharmacy's e-Health Center are part of an interdisciplinary operations center established through the program's Transitional Health Support initiative. They work alongside social workers, community health workers, nurses, and emergency medical technicians to help address the barriers that patients often encounter to achieving improved health.
"This project is one of only a few of its kind currently being tested across the United States," says Rodriguez de Bittner, who also serves as executive director of the School's Center for Innovative Pharmacy Solutions, which houses the e-Health Center. "The multidisciplinary team assigned to each patient in the Transitional Health Support initiative works diligently to not only address his or her health care needs, but also to examine the social and economic factors that might affect the patients' access to quality health care and, as a result, his or her ability to achieve optimal health outcomes."
Patients participating in the MIH-CP Transitional Health Support initiative are linked with a health care team that includes a paramedic, registered nurse, pharmacist, and nurse practitioner or physician. This team provides follow-up care for the patient and assists with chronic disease management for 30 days, visiting the patient in his or her home to assess steps that can be taken to make the home environment safer. Using special videoconferencing software that is available through the School's e-Health Center and compliant with Health Insurance Portability and Accountability Act (HIPAA) regulations, the pharmacist in the telehealth center is able to remotely take part in the home visit and conduct a comprehensive medication review that examines all of the medications the patient is taking to help identify potential drug interactions, adverse events, and other medication-related problems.
Based on the results of that assessment, the pharmacist then works with the primary care provider, health care team, and the patient or caregiver to improve medication use and reduce unnecessary health care costs.
Eighty-eight patients enrolled in the Transitional Health Support initiative from September to November 2018. It is estimated that this initiative will save the Baltimore City Fire Department approximately $300,000 per year, and decrease avoidable hospitalization costs for UMMC by nearly $3.5 million per year. "If we can demonstrate that MIH-CP is successful not only in improving health outcomes, but also in reducing health care costs, the impact on pharmacy and other health care professions will be significant," says Rodriguez de Bittner.
To learn more about the School of Pharmacy's involvement in the MIH-CP initiative, view the video below. For more information about MIH-CP, visit the UMB News Room.

Related News Stories