School of Pharmacy Mourns Passing of Former Board of Visitors Member
Mary Baxter, MBA, RPh, FACHE, died on June 24 in Virginia Beach, Va.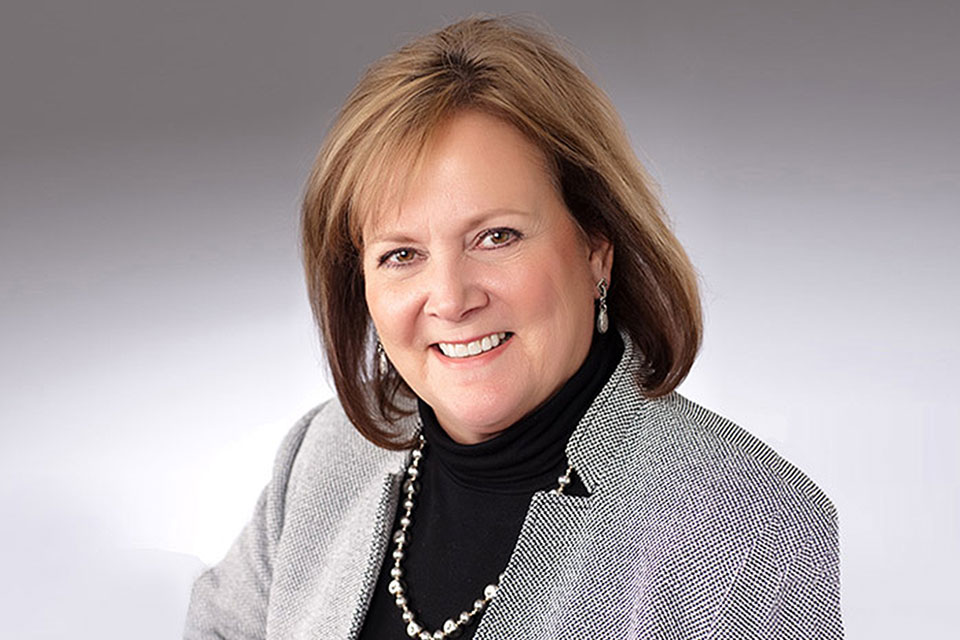 By Malissa Carroll
June 28, 2018
Mary Baxter, MBA, RPh, FACHE, consultant for Baxter Services, LLC, and former vice president for national practice leader performance and outcomes at Cardinal Health, passed away on June 24 in Virginia Beach, Va. A dynamic health care leader with a passion for helping others achieve their dreams, goals, and objectives, Baxter served as a member of the University of Maryland School of Pharmacy's Board of Visitors from 2014 to 2017.
"Mary was a dedicated board member who was committed to helping the School continue its efforts to lead pharmacy education, scientific discovery, patient care, and community engagement across the state of Maryland and beyond," says Natalie D. Eddington, PhD, FCP, FAAPS, dean and professor of the School of Pharmacy. "As dean, I benefitted significantly from her expertise, counsel, support, and vision as we worked together with faculty and staff to develop new, innovative models of care. She was an extraordinary health care leader, and I will always appreciate the support that she showed not only to our School, but also to me. She will be missed."
Baxter received her Bachelor of Science in pharmacy from the Virginia Commonwealth University School of Pharmacy in 1982, and a Master of Business Administration from the University of Richmond in 1992. She began her career as a clinical pharmacist specializing in the field of oncology with the Bon Secours Health System in Richmond, Va., where she rose through the ranks, eventually becoming corporate vice president reporting to the chief executive officer.
Throughout the years, Baxter's experience in health care leadership continued to evolve. She became renowned for her expertise in hospital administration, health care startup operations, pharmaceutical industry account management, continuous improvement, care transitions, and the changing health care environment. In 2003, she accepted a position with Cardinal Health, where she remained until 2017, serving in a number of a leadership roles, including vice president for health systems pharmacy services, vice president and regional director for the south region, and most recently, vice president for national practice leader performance and outcomes.
She later established Baxter Services, LLC, which specialized in health care strategy related to the management and improvement in outcomes and cost for payers, providers, and patients interacting with the health services environment.
Baxter is survived by her husband, Rick Baxter; brothers, Mike Wajciechowski and Wayne Wajciechowski (Patte); sisters, Margaret Mood (George) and Ruthe Russell (Tim); and multiple nieces and nephews.
Memorial services were held at Hollomon-Brown Funeral Home and Great Neck Chapel in Virginia Beach, Va., on June 27. Baxter's family has requested that individuals wishing to honor her memory make a donation to the Sisters Academy of Baltimore, an independent, Catholic middle school for girls in grades 5-8 located in southwest Baltimore.
Related News Stories