Eddington Names New Department Chair for Pharmaceutical Sciences
Peter Swaan, PhD, succeeds Paul Shapiro, PhD, as chair of the Department of Pharmaceutical Sciences at the University of Maryland School of Pharmacy.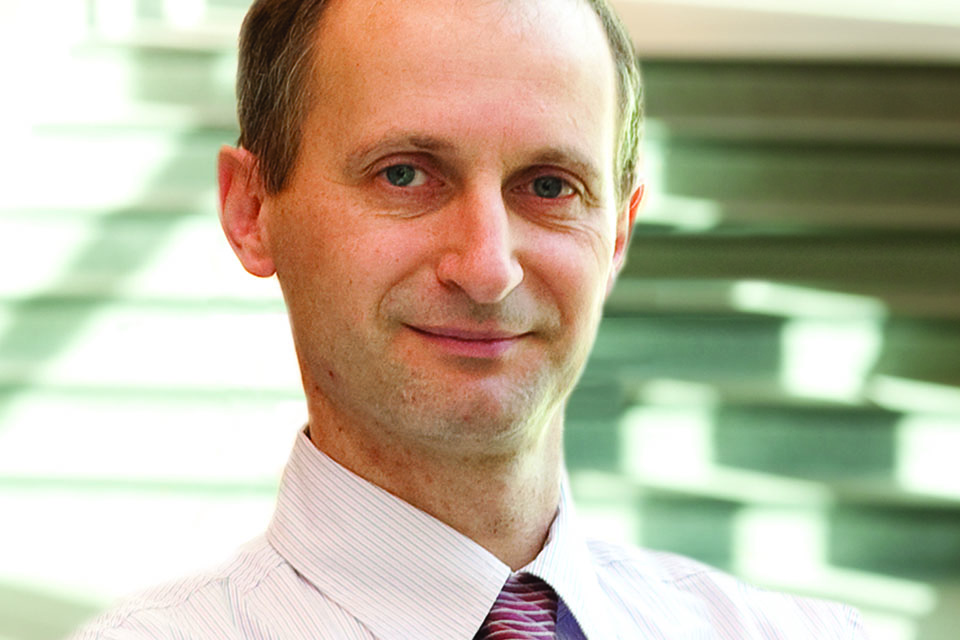 By Malissa Carroll
March 25, 2020
Natalie D. Eddington, PhD, FCP, FAAPS, dean and professor of the University of Maryland School of Pharmacy, has appointed Peter Swaan, PhD, professor in the Department of Pharmaceutical Sciences (PSC), as the new chair of PSC.
Swaan succeeds Paul Shapiro, PhD, professor of PSC, who served as chair from 2015 to 2020.
"As chair of PSC, Dr. Shapiro used his expertise to recruit outstanding new faculty, increase external research, and support the development of new educational programs in the department," says Eddington. "He also served as a trusted advisor whose valuable input help the School continue its mission to lead pharmacy education, scientific discovery, patient care, and community engagement across the state of Maryland and beyond."
She adds, "Dr. Swaan has proven himself a leader at our School who is well-respected by faculty, staff, and students alike. He has made numerous contributions to both his department and the administration during his tenure, and I know he will be successful as he steps into his newest role as chair of PSC."
Swaan received his doctorate in biopharmaceutical sciences from Utrecht University in The Netherlands and served as a postdoctoral fellow at the University of California, San Francisco before accepting his first faculty position at the Ohio State University. In 2002, he joined the faculty at the School of Pharmacy, where his research has focused on all aspects of transport proteins in drug targeting and delivery, pharmacokinetics and pharmacodynamics, and innovative methods for drug delivery, with a special emphasis on nanotechnology platforms aimed at increasing oral drug bioavailability.
Swaan received the American Association of Pharmaceutical Sciences' (AAPS) New Investigator Award in Pharmaceutics and Pharmaceutical Technology in 2000. He was named a fellow of AAPS and currently serves as editor-in-chief for the AAPS flagship journal Pharmaceutical Research.
"I am excited to serve as department chair of PSC and build on Dr. Shapiro's tremendous accomplishments in the areas of faculty recruitment, scientific innovation, and academic excellence," says Swaan. "I want to preserve our department's uniquely collaborative and multidisciplinary work environment, while also championing our faculty in their development of novel research initiatives and supporting our graduate students and postdoctoral fellows in their continued professional development. My goal is that our department remains supportive of and continues to contribute to the School's mission and vision."
In addition to his new role as department chair of PSC, Swaan will continue to serve as associate dean for research and advanced graduate studies at the School on an interim basis.
Shapiro will return to his appointment as a fulltime faculty member in the department.
Related News Stories