Swaan Receives Heller Mentor of the Year Award
Dr. Peter Swaan's mentorship recognized by the American Foundation for Pharmaceutical Education.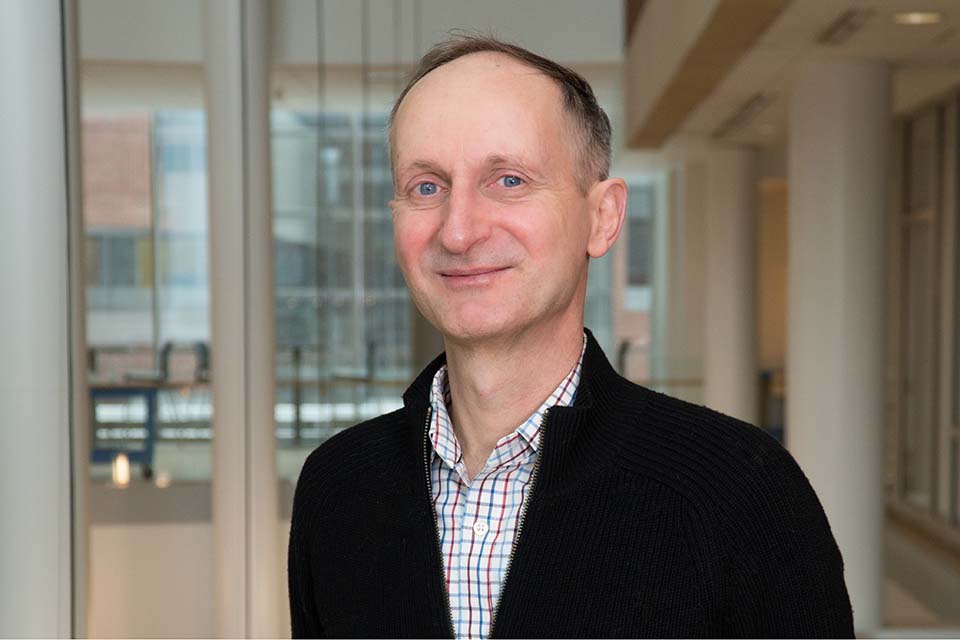 By AFPE Staff
June 24, 2022
Peter W. Swaan, MPharm, PhD, FAAPS, Distinguished University Professor, chair of the Department of Pharmaceutical Sciences, and associate dean for research and advanced graduate studies at the University of Maryland School of Pharmacy, has received the American Foundation for Pharmaceutical Education's (AFPE) William M. Heller Mentor of the Year Award. Each year's awardee exemplifies the characteristics of valuing ongoing learning, a willingness to share expertise, exhibits enthusiasm in their field, and provides guidance with respect.
Swaan has taught Doctor of Pharmacy (PharmD) and graduate students for more than 25 years and has been on advisory committees for more than 50 PhD students. He has mentored numerous postdoctoral scholars, with 25 PhDs having graduated under his mentorship who are now working in academia, the pharmaceutical industry, government, and regulatory agencies.
Swaan's research has focused on all aspects of transport proteins in drug targeting and delivery, pharmacokinetics and pharmacodynamics, and innovative methods for drug delivery, with a special emphasis on nanotechnology platforms aimed at increasing oral drug bioavailability. His major research contributions involve the application of transporters as targets for prodrugs; additionally, Swaan pioneered the application of computational techniques to determining structural requirements of membrane transporters, thereby paving the way for the rational discovery of novel substrates and inhibitors. His work has been funded by the National Institutes of Health (NIH), the Food and Drug Administration, and various foundations and non-profits as well as the pharmaceutical industry. He is an active mentor on several NIH T32 training grants, including the Initiative for Maximizing Student Development diversity program. He also coordinates the Clinical Development Fellowship program with AstraZeneca, a two-year post-PharmD program focused on clinical cancer pharmacology in an industrial setting. Swaan has served on numerous peer review panels for the NIH, including as a permanent member of the xenobiotic and nutrient disposition and action study section. He holds several US patents and served as editor-in-chief for the Nature-Springer journal Pharmaceutical Research from 2010 to 2021.
"As a graduate student, I volunteered tutoring pharmacy students with immigrant parents and realized that helping students reach their full potential is the true gift of being a teacher," Swaan says. "This experience molded my view of teaching and mentorship, which I have carried with me throughout my academic career. I also believe that mentorship does not stop at graduation but is a lifelong commitment that provides its highest rewards when you see your mentees excel and progress during their different career stages."
William M. Heller (Bill) is a dedicated AFPE Fellow, mentor, global visionary, American Pharmacists Association Remington Honor Medal recipient, Harvey A.K Whitney lecturer, former AFPE board member, and former executive director of United States Pharmacopeia. Heller has dedicated his career to drug quality and safety. His outstanding skills as a mentor have impacted those who are fortunate enough to have worked with him throughout his career.
Related News Stories