UMSOP and KamTek Collaborate on Therapeutic Development to Treat Deadly Infections
Award from the Maryland Industrial Partnerships (MIPS) program supports work to formulate Clofazimine for treatment of recurrent C. difficile infections.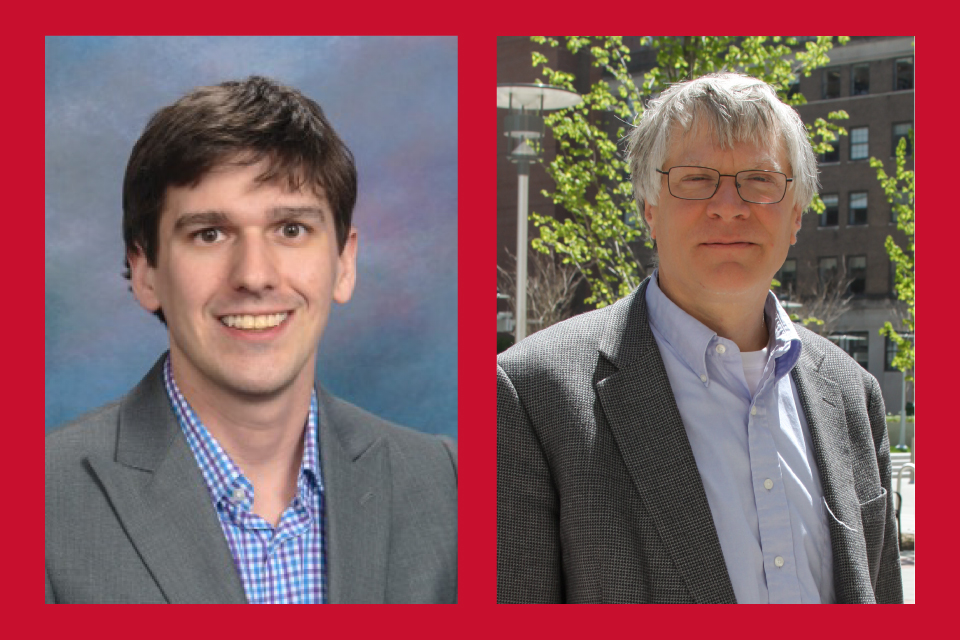 By UMSOP and KamTek
November 23, 2020
Researchers from the University of Maryland School of Pharmacy (UMSOP) and KamTek Inc., a biotechnology company based in Frederick, Md., have partnered to address the major public health problem of primary and recurrent Clostridioides difficile (CD) infections. A Gram-positive anaerobic bacterium, CD is the leading cause of hospital- and community-acquired deadly diarrhea in the U.S., and is an emerging pandemic threat.
"We are excited for the opportunity to collaborate with the experts at KamTek to address the critical public health challenge presented by CD," says Ryan Pearson, PhD, assistant professor in the Department of Pharmaceutical Sciences (PSC) at the School of Pharmacy and member of the UMSOP-KamTek research team. "While the primary infection is often a side effect associated with taking certain antibiotics, the bacterium can easily spread from person to person, making it a grave threat to public health. Our team's work to reformulate an existing therapeutic to help treat this deadly pathogen could be crucial in allowing us to contain CD infections before they spread."
When Current Therapeutics Fall Short
With an estimated 485,000 cases diagnosed each year, including 25,000 deaths, and $5 billion in treatment costs in the U.S. alone, CD infections are designated by the Centers for Disease Control and Prevention (CDC) as an urgent threat requiring aggressive action. Drug resistant strains of CD also contribute to the larger problem of antibiotic resistance, which the CDC has explained is the biggest public health challenge of our time.
Currently, treatment with any of the three available drugs for CD infections, including Metronidazole, Vancomycin, and Fidaxomicin, follows high rates of relapses. Fecal microbiota transplant — the last therapeutic option for recurrent CD incidents — has been flagged by the U.S. Food and Drug Administration (FDA) for its potential risk of life-threatening infections.
Repurposing an Existing Therapeutic
Scientists at KamTek recently discovered that clofazimine (CFZ) — a drug currently used to treat drug resistant tuberculosis, leprosy, and methicillin-resistant Staphylococcus aureus — has high potency against CD. The drug also does not inhibit the growth of most other gut microbes that are known to resist CD colonization, aiding in the prevention of CD relapse. KamTek scientists developed an enteric coated tablet formulation of CFZ, known as EK101, that offers low systemic absorption, minimal exposure to the small intestine, and quick release of the drug in the colon.
The company holds four patents for its discoveries related to the efficacy of CFZ and its derivative against CD. Its scientists are partnering with researchers at the School of Pharmacy to further develop the EK101 formulation with support from a grant from the Maryland Industrial Partnerships (MIPS) program.
"The grant from MIPS will help researchers involved in the UMB-KamTek partnership evaluate anti-CD potential of EK101 by examining its ability to deliver CFZ to the target organs," says Stephen Hoag, PhD, professor in PSC and director of the Applied Pharmaceutics Lab (APhL) at the School of Pharmacy, and member of the UMSOP-KamTek research team. "Our goal is to finalize the formulation of EK101, preparing it for in vivo efficacy, dosing, and toxicity studies, which, once successful, will be followed by investigational new drug clearance for human clinical trials."
Because the FDA has granted "Qualified Infectious Disease Product (QIDP)" designation for CD, the development of this new therapeutic will benefit from a fast track designation, priority review, and five additional years of market exclusivity.
"EK101 is set to become a commercial success and meet an urgent global health care need, while also addressing the broader issue of antibiotic resistance," says Sharan VedBrat, PhD, president of KamTek, Inc.
In addition to Pearson, Hoag, and VedBrat, Ashok Dhawan, PhD, vice president of KamTek, Inc. will participate in this research.
Related News Stories