UMB Grants Pumas-AI Exclusive License for Lyv, a Cutting-Edge Clinical Decision Support System
Company spun out of UMB School of Pharmacy aims to leverage its approach — combining modern artificial intelligence (AI) with traditional mechanistic models — to arm health care professionals with the best data to provide personalized treatment trajectories for patients.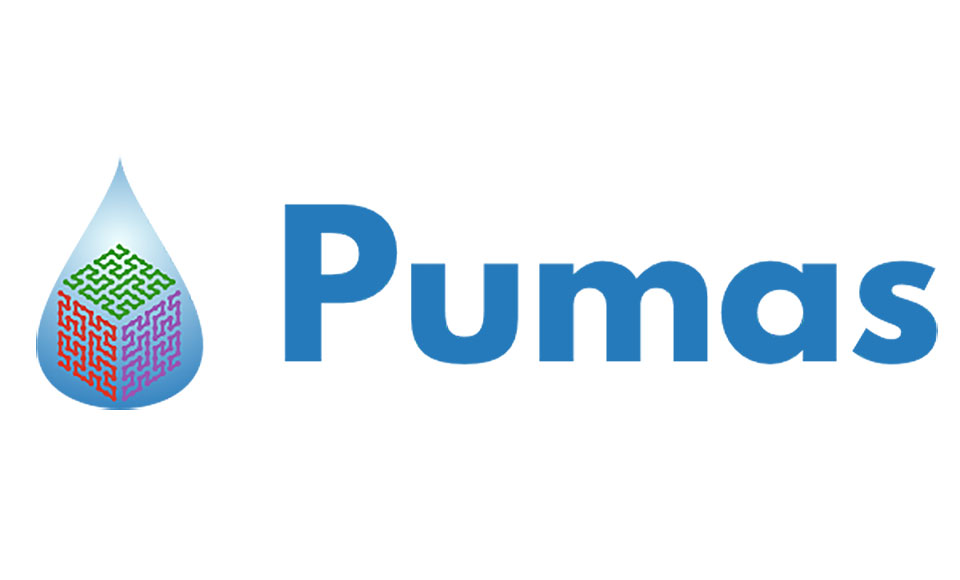 By Juliette Bogus
May 7, 2020
BALTIMORE, Maryland, May 7, 2020 — Pumas-AI, a University of Maryland, Baltimore (UMB) startup company, has been granted worldwide, exclusive rights to Lyv, a cutting-edge clinical decision support system designed to help health care professionals personalize treatment trajectories for patients in real-time.
The Lyv technology leverages clinical research and Electronic Health Record (EHR) data from millions of patients to derive algorithms that can personalize health care delivery. Lyv will have modules for anti-infectives, anti-epileptics, anti-coagulants, and anti-cancer that can be used in a hospital setting, and can also incorporate algorithms during new drug development. By personalizing treatment, Lyv can help improve therapeutic success rates and minimize dosing errors.
"This could be a game-changing new tool for health care providers with regards to informing real-time decisions about patient treatments," said Phil Robilotto, DO, MBA, associate vice president of UMB's Office of Technology Transfer and director of UM Ventures. "We are very excited about the cutting-edge research behind Lyv, developed by faculty at the University of Maryland School of Pharmacy, and look forward to seeing how Pumas-AI leverages this innovative software's potential."
The therapeutic success rate of approved medicines is alarmingly low.  Research performed at the University of Maryland School of Pharmacy's Center for Translational Medicine (CTM) led to the formation of Pumas AI and a novel Bayesian-based approach for deriving treatment algorithms that will be embedded into Lyv to personalize and improve health care delivery across a wide range of disease areas.
"We are thrilled to license technology from UMB to help bring the power of the Lyv software to personalize health care delivery," said Joga Gobburu, PhD, MBA, professor of pharmacy practice and science at the School of Pharmacy, director of CTM, and chief executive officer of Pumas-AI. "Our vision is to greatly improve pharmaceutical and patient care success and reduce dosing errors. This licensing agreement brings us one step closer to achieving that goal."
Products such as Lyv could help health care providers make faster and more informed decisions about patient care.
"As a pediatric intensivist, it is critically important that we do everything we can to maximize the safety of our patients," said Adnan Bhutta, MBBS, FAAP, FCCM, professor of pediatrics and division head, pediatric critical care medicine at the University of Maryland School of Medicine. "Automation technology and the use of decision support tools can be valuable in this process – especially by taking into account important physiologic parameters that need to be considered when making clinical decisions. This is particularly true in a high stress environment like an intensive care unit, where health care providers are asked to make hundreds of decisions around patient care on a daily basis."
"Tools that personalize the treatment provided to patients will be game-changers in the near future," added Anil Namboodiripad, PhD, head of proprietary products for Dr. Reddy's Laboratories, a multinational pharmaceutical company. "I am certain that Lyv will go a long way in helping health care professionals and drug developers achieve this goal of personalized health care."
 About Pumas-AI
Pumas-AI was established by University of Maryland School of Pharmacy faculty members Vijay Ivaturi, PhD, and Dr. Gobburu. At PUMAS-AI, we engineer solutions that empower those on the frontlines of healthcare, from discovery to delivery. With a range of software tools and consultancy expertise, we help scientists, healthcare providers, biotechnology and pharmaceutical businesses as well as regulatory bodies make better decisions.    For more information, visit https://pumas.ai/.
 About the University of Maryland, Baltimore and UM Ventures
The University of Maryland, Baltimore (UMB) is a fast-growing biomedical research center with nationally ranked professional schools of dentistry, law, medicine, nursing, pharmacy, social work, and an interdisciplinary graduate school. UM Ventures commercializes UMB's breakthrough therapies, diagnostics and devices, fuels the creation of innovative start-up companies, and attracts industry leaders and entrepreneurs to the University's thriving downtown campus. A wide portfolio of technologies is available for licensing at www.umventures.org.
###
Media Contact:
Juliette Bogus
juliettebogus@presscommpr.com
(410) 980-5687
Related News Stories