UMB Commencement 2023: Honorary Student Marshal Raymond C. Love, PharmD, BCPP, FASHP
Raymond Love will serve as the University of Maryland, Baltimore's Honorary Student Marshal at the 2023 commencement.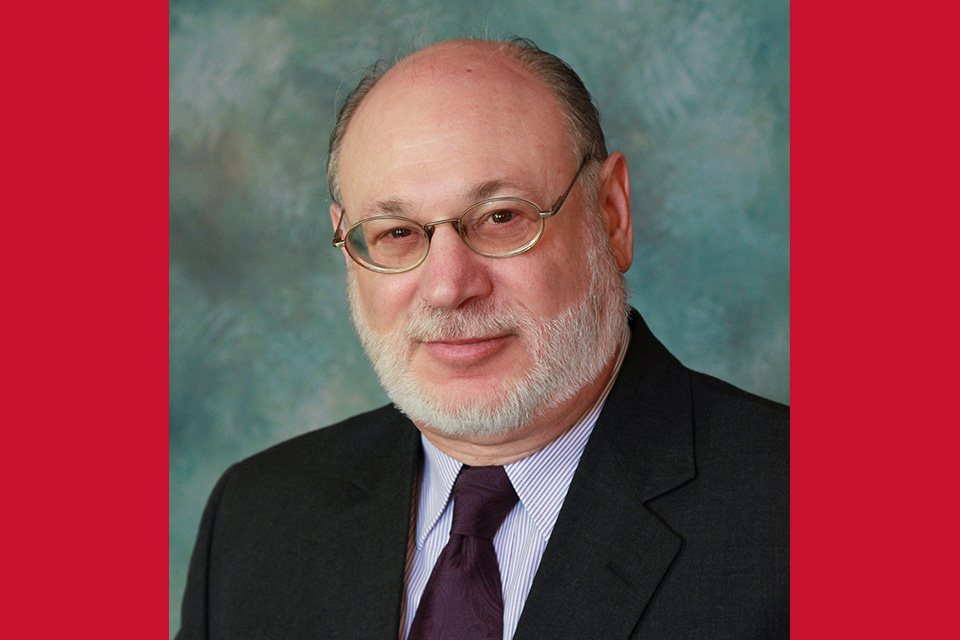 By The Elm Staff
April 27, 2023
HONORARY STUDENT MARSHAL

Raymond C. Love, PharmD, BCPP, FASHP
Professor and Vice Chair of Collaborative Initiatives
School of Pharmacy
Raymond Love was a member of the first Doctor of Pharmacy class of the University of Maryland School of Pharmacy (UMSOP), graduating in 1977. He returned as a faculty member and director of the school's Mental Health Program in 1986 and has been focused on increasing access to behavioral health care ever since.
"My efforts to expand the pharmacists' scope of practice through collaborative drug therapy management, pharmacist medication administration, and the establishment of the role of the pharmacist in behavioral health have been important steps to increase access to care for our patients," Love said.
Love has won numerous awards and held a variety of roles in professional organizations. He has an impressive record of research in psychiatric pharmacotherapy, serving as principal or co-investigator for over $175 million in grants and contracts. Much of his career has focused on clozapine, an effective but underutilized antipsychotic drug for patients with treatment-resistant schizophrenia.
"Since before clozapine was on the market, I've worked to develop systems to increase its availability to patients," Love said. "I was thrilled when we got the Food and Drug Administration to suspend regulatory barriers to its use and acknowledge that their regulatory actions might adversely affect patients and access to this essential agent."
His service to the state of Maryland has been extensive. Concerned about patients who deteriorated in state hospitals without the benefit of active treatment, Love helped write, advocate for, and implement the first Clinical Review Panel law for Maryland.
He also developed the Mental Hygiene Administration's Pharmacy and Therapeutics Committee. In 1989, he founded the Clozapine Authorization and Monitoring Program and consulted with the governor's office to acquire special funding for clozapine.
To address the excessive use of antipsychotics in children and adolescents, Love partnered with colleagues from the University of Maryland School of Medicine and Maryland Medicaid in 2011 to develop and run the Peer Review Program for Children and Adolescents.
At UMSOP, he was appointed the school's first vice chair in 1993. He was promoted to associate professor in 1996 and professor in 2002. From 2008 to 2011, Love served as associate dean for curriculum and instructional resources and oversaw a major revision in the school's curriculum.
"The School of Pharmacy has given me the opportunity to be creative and innovate and collaborate with my colleagues of all professions," he said. "I value the variety of activities that an academic career has afforded me. But I most value the relationships that I have formed while working at UMB, serving the citizens of the state, and working with colleagues throughout the country."
Related News Stories