The PATIENTS Program Launches PATIENTS Professors Academy
Program aims to teach patient and stakeholder engagement to enrollees with goal of increasing patient-driven research across the country.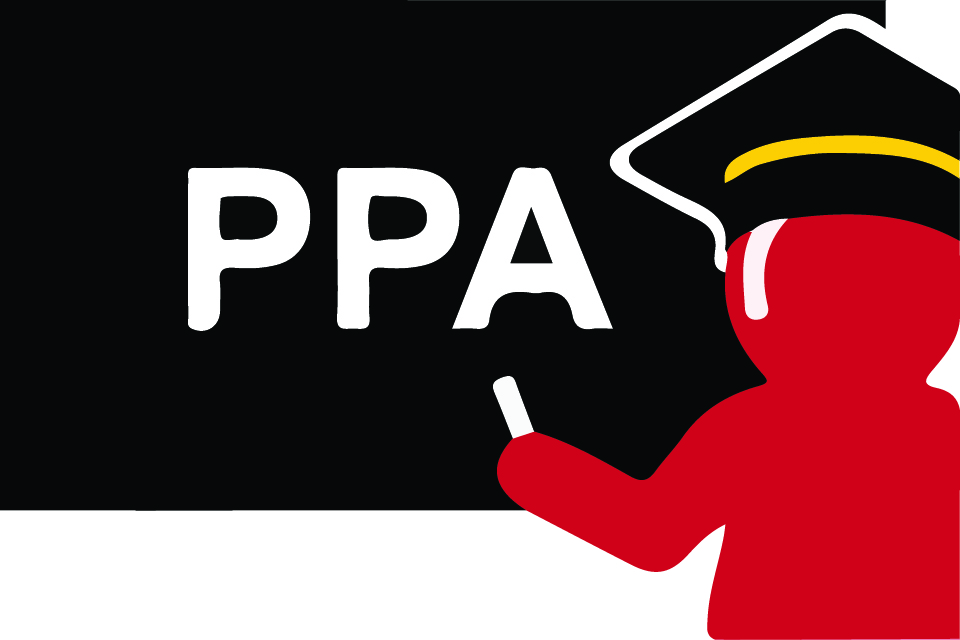 By Emily Parks
December 6, 2021
The University of Maryland School of Pharmacy's PATIENTS Program has launched an initiative to continue its successfully proven approach to community engagement in patient-centered outcomes research (PCOR).
The PATIENTS Professors Academy (PPA) will teach a multistakeholder group that includes pharmaceutical company staff, researchers, government employees, and community members, the PATIENTS Program's 10-Step Framework for continuous patient and stakeholder engagement. The program's goal is to increase patient-driven research across the nation.
PPA will be led by PATIENTS Professors – PCOR experts and community members – who will teach enrollees how to develop authentic relationships with patients and community partners. The six-week program will take place through training modules both in the classroom and online. Registration for enrollment in PPA is tentatively scheduled to open in the Summer of 2022 with an inaugural class size of 170 students.
The purpose of PPA is for enrollees to learn from each other how to do community-engaged health research. According to the PATIENTS Professors Academy purpose statement:
Together we advance health equity by transforming research to:
Honor, value, and use the lived experiences and advice of patients and communities.
Protect patients and build trustworthiness with research.
Increase diversity, recruitment, and retention in research participation.
Share what we learn with patients and the public to improve health.
Provide value for both patient and research communities.
"Patients, researchers, policy makers, and other stakeholders who enroll in PPA will be taught bidirectional learning techniques then practice them to develop study questions and protocols that are meaningful and address patients' concerns and questions," says C. Daniel Mullins, PhD, executive director of the PATIENTS Program and professor and chair of the Department of Pharmaceutical Health Services Research at the School of Pharmacy. "PPA will also engage people who may be part of a Community Advisory Board, which includes stakeholders who regularly influence patients' health care decisions, such as community health care providers, community leaders or policy makers."
PATIENTS Professors will teach researchers, community members, and other stakeholders how to make research more relevant to patients. As a result, more patients and a greater diversity of patients will join a research study or clinical trial. Through bidirectional learning, patients learn more about research from researchers. "It's a win-win shared learning experience at PPA," says Mullins.
After completing the course, PPA graduates will be able to advise companies, government agencies, community-academic partnerships, and other entities on ways to make clinical and translational research more relevant, appealing, and diverse.
The PATIENTS Professors Academy is currently funded by private donations and pharmaceutical company sponsorships from Novartis, Bayer, and AstraZeneca.
"Since its inception in 2013, the PATIENTS Program has become a national leader in patient-centered research," says Natalie D. Eddington, PhD, FAAPS, FCP, dean and professor of the University of Maryland School of Pharmacy. "The PATIENTS Professors Academy will deliver on the School of Pharmacy's commitment to improve health equity and increase diversity in clinical research trials based on the authentic inclusion of the patient's voice in the research process."
Gail Graham, a longtime PATIENTS Program Advisory Committee member and PATIENTS Professor, believes PPA will teach researchers how to engage the community in all aspects of research, from writing the aims of the project to the best ways to let the community know about the results.
"PATIENTS Professors are members of the community like me who will instruct researchers on what is important to patients, how best to engage patients, and how to translate and disseminate critical information to patients," she says. "They will also teach their community and help train future generations of PATIENTS Professors."
For more information about how to become a sponsor, please contact C. Daniel Mullins, PhD, executive director of the PATIENTS Program. For news and updates on the PPA, please sign up for our newsletter and follow us on Facebook and LinkedIn.
Related News Stories