SOP's Heil Speaks to Presidential Advisory Council on Combating Antibiotic-Resistant Bacteria
Two-day virtual meeting brought together stakeholders from academia, government, and industry to discuss challenges related to antimicrobial stewardship during the COVID-19 pandemic.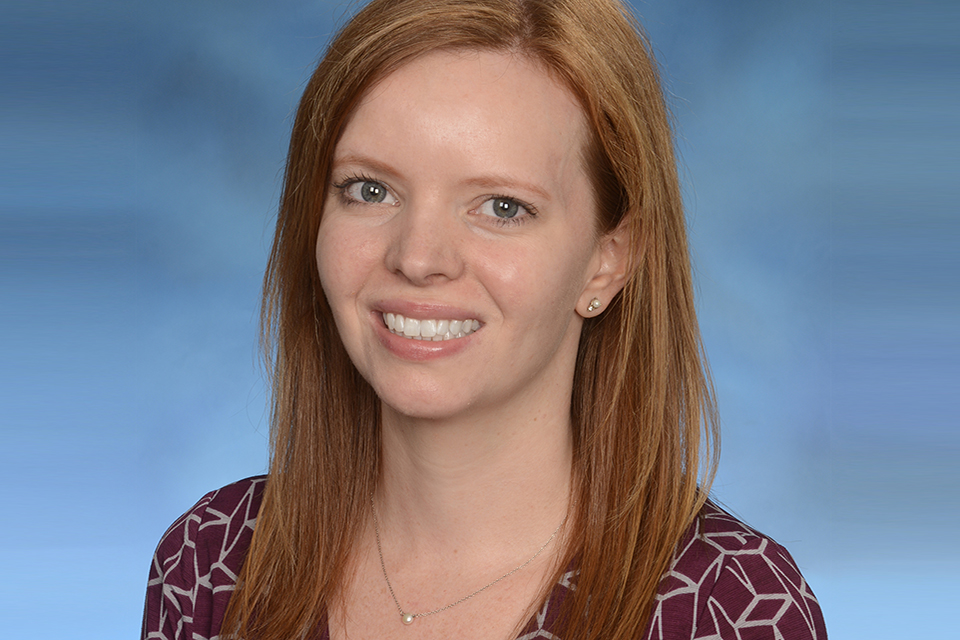 By Malissa Carroll
October 6, 2020
Emily L. Heil, PharmD, BCIDP, associate professor in the Department of Pharmacy Practice and Science (PPS) at the University of Maryland School of Pharmacy, was invited to speak during the 2020 Fall Presidential Advisory Council on Combating Antibiotic-Resistant Bacteria (PACCARB) public meeting on Sept. 9. The meeting, which spanned two days and was held virtually, highlighted challenges related to antimicrobial stewardship during the COVID-19 pandemic.
The term antimicrobial stewardship refers to a systematic effort to educate both health care professionals and patients about evidence-based practices for the prescribing and use of antibiotics to help reduce the overuse of these medications and, as a result, decrease the chance for certain pathogens to develop antimicrobial resistance.
"Antimicrobial stewardship has expanded in recent years," says Heil. "Thanks to the leadership of infectious diseases pharmacists, it has become an important patient safety program at hospitals across the country. The COVID-19 pandemic has certainly presented challenges for these programs, but enhanced collaboration between stewardship teams and other health care professionals has occurred in many places as a result of the pandemic, which is a real positive."
Established in 2014, PACCARB provides advice, information, and recommendations to the Secretary of Health and Human Services regarding programs and policies intended to support and evaluate the implementation of U.S. government activities related to combating antibiotic-resistant bacteria. Heil was invited to speak at the 2020 Fall PACCARB public meeting in her role as a board member with the Society of Infectious Diseases Pharmacists. She presented alongside representatives from other national and international institutions such as the World Health Organization (WHO), Centers for Disease Control and Prevention (CDC), and Rutgers University, sharing her experience navigating this challenging time as an infectious diseases pharmacist.
Heil began her presentation with a discussion about the barriers that can impede successful antimicrobial stewardship during a pandemic, including uncertainty in diagnosing co-infections, the novelty of the disease, and personnel shifts required to address the pandemic. She noted that even her own practice site at the University of Maryland Medical Center (UMMC) was not immune to these challenges, as the pharmacy staff who typically oversee antimicrobial stewardship there had to pivot their efforts to assist with developing and updating COVID-19 guidelines, enrolling patients in clinical trials, and allocating medications.
"The COVID-19 pandemic has highlighted all of the infrastructure that antimicrobial stewardship programs have to offer," explained Heil. "However, it has also revealed how short our bench is – so many stewards have had their attention diverted elsewhere during the pandemic or had their positions eliminated completely, reinforcing the need for us as a nation to invest in more post-graduate training opportunities, as well as increased regulatory and financial support for existing and future infectious diseases pharmacists and physicians who are putting in the work for stewardship."
Continuing her presentation, Heil outlined how health care systems can leverage the experience of their infectious diseases pharmacists and antimicrobial stewardship program staff during a pandemic. She explained that many of the strengths already present in existing antimicrobial stewardship programs – including drug shortage and supply chain management, adverse event monitoring, clinical trials and allocating emergency use agents, antimicrobial optimization, and education and delegation – are easily translated to managing the new challenges presented by a pandemic.
"Antimicrobial stewardship programs already have expertise in developing treatment guidelines and enhancing guideline compliance through direct intervention and education," said Heil. "Creating and disseminating COVID-19 treatment guidelines was logistically easy for our team based on the infrastructure that was already in place at our institution."
She added, "Stewardship programs also have substantial experience with supply chain management, particularly as it relates to drug shortages and management of scarce resources. In fact, managing the emergency use authorization process for remdesivir [an antiviral drug that has shown promise in the treatment of COVID-19] from procurement all the way to administration is likely being led by an antimicrobial stewardship pharmacist at most hospitals across the country."
Heil concluded her presentation with a call for renewed investment in advanced education and training opportunities for health care professionals specializing in infectious diseases to help ensure that leaders in this field are available to help address other critical public health concerns in the future.
"I can only imagine what it might have been like navigating the COVID-19 pandemic if a strong antimicrobial stewardship program had not been in place at my institution," said Heil. "If we are to take away any lessons from this experience, I hope we have learned that antimicrobial stewardship teams and infectious diseases pharmacy leaders already possess the programmatic strengths that allow us to thrive in assisting with pandemic management, and that a renewed investment in antimicrobial stewardship is needed to ensure that these professionals are available and able to help address similar challenges moving forward."
Related News Stories