SOP Researchers Awarded $500,000 Grant to Focus on Patient-Driven Value Assessment
Grant will establish new Center of Excellence at the School to help advance patient-driven solutions in health care.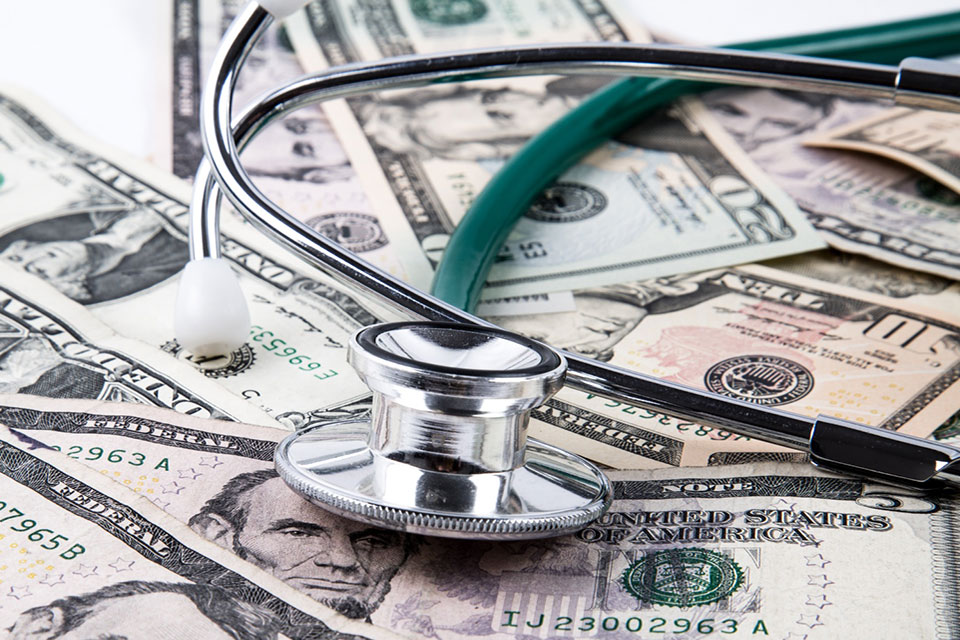 By Malissa Carroll
January 29, 2018
A team of researchers from the Departments of Pharmaceutical Health Services Research (PHSR) and Pharmacy Practice and Science (PPS) at the University of Maryland School of Pharmacy have been awarded a three-year, $500,000 grant from the Pharmaceutical Research and Manufacturers of America (PhRMA) Foundation to establish a new Center of Excellence for Patient-Driven Value Assessment at the School. Led by Susan dosReis, PhD, professor in PHSR, the center will strive to promote the inclusion of diverse patient voices in research to help uncover the elements of value in health care that are most important to patients.
This center is one of only two funded by the PhRMA Foundation to lead the development of transformative strategies to better assess the value of medicines and health care services while improving patient outcomes and reducing inefficiency in health care.
"All of the health services and drug-related research conducted by faculty in our department is motivated by one goal: to improve health among diverse populations," says C. Daniel Mullins, PhD, professor and chair of PHSR and a co-investigator on the grant. "Through the establishment of our new Center of Excellence for Patient-Driven Value Assessment, our research team will employ a multidisciplinary, collaborative approach that leverages an established patient engagement infrastructure, an extensive network of partners, and a solid foundation of patient-centered outcomes research, education, and dissemination expertise to promote value-based decision making in health care. I am excited to be part of this project, which will further strengthen our School's reputation as a national leader in value assessment in health care."
In its press release announcing the award, the PhRMA Foundation noted that concern over rising U.S. health care costs has increased interest in promoting high-quality care, while avoiding low-value or inefficient care. Although a number of initiatives aiming to drive value in health care have recently emerged, few have offered transformative solutions that reflect patient preferences and real-world clinical practice, leaving many issues in methodology and patient engagement unresolved.
"Previous research has shown that an insufficient focus on patient-driven value assessment in health care limits our ability to fully evaluate the cost-effectiveness of available treatments," says dosReis. "Our Center of Excellence is founded on the fundamental premise that value in health care must be defined by patients. We are tremendously grateful to the PhRMA Foundation for their support of our efforts to have patients and other stakeholders work together to co-produce reliable and meaningful value assessments that further support patient-centered health care decision-making."
To help fill gaps in existing value frameworks – economic evaluations that assess the value of medical tests, treatments, and other health care services – researchers in the School's Center of Excellence for Patient-Driven Value Assessment will incorporate patients' perspectives of value in their work and ensure that value in health care is defined by factors identified as important by a diverse range of patients. In addition to dosReis and Mullins, the center's core faculty includes Wendy Camelo Castillo, PhD, assistant professor in PHSR; Joey Mattingly, PharmD, MBA, assistant professor in PPS; and Julia Slejko, PhD, assistant professor in PHSR.
Along with collaborators from the National Health Council, including Eleanor Perfetto, MS, PhD, who also serves as a professor in PHSR, and local hospitals and health clinics, the pharmaceutical industry, insurance companies, and patient stakeholders, the researchers aim to expand patient and other stakeholder engagement partnerships, educate patient and research communities about the importance of patient engagement in research, support patient-driven value assessment research, and disseminate patient-driven value assessment principles and methods.
The center's long-term research goal is to produce and disseminate findings that value framework developers can use to improve their methodology to capture and include patient input.
"Capturing the diversity of the patient voice in value assessment will be a major strength of our center," says dosReis. "The research that we conduct will elicit the meaning of value in health care from diverse patient groups and allow us to develop a core set of patient-driven value elements, prioritize those value elements, and test those elements with existing frameworks. Our team's expertise in qualitative and mixed methods research, pharmacoeconomics, predictive modeling, and stated preference methods well positions us to undertake this research."
dosReis also notes that research conducted by the center will lead to additional opportunities for both national and international collaboration.
"The School of Pharmacy will become the hub for cutting-edge research and training in patient-driven value frameworks," she adds. "Research from our center will change the landscape for the economic evaluation of medicines and other therapies. Our findings will have an indelible impact on medical decision making by patients, health care professionals, policy makers, and regulatory agencies."
Related News Stories