Mobile Health Team Demonstrates Positive Impact on Health Outcomes
Multidisciplinary MIH-CP team fills gaps in health care delivery.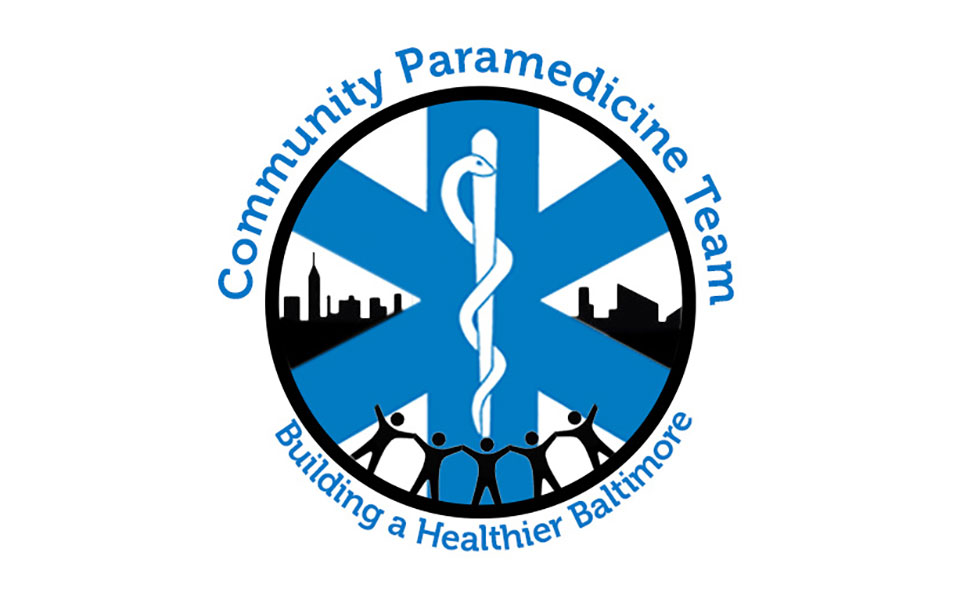 By Andrew Tie
March 21, 2023
The multidisciplinary Mobile Integrated Health-Community Paramedicine (MIH-CP) team, comprised of pharmacists, paramedics, and other comprehensive health workers, has found that its interventions improve medication adherence and ultimately health outcomes.
The MIH-CP team, which includes pharmacists from the University of Maryland School of Pharmacy's (UMSOP) e-Health Center, studied its impact on West Baltimore patients. Using data from a six-month period in 2020, it found that its intensive follow-up program improved prescription first-fill rates and medication adherence, but further interventions could be helpful too.
"Over the last few years, the MIH-CP team members have provided essential health care services to our neighbors and shown their ability to positively affect health outcomes," said Magaly Rodriguez de Bittner, PharmD, FAPhA, FNAP, Felix Gyi Endowed Memorial Professor in Pharmapreneurship, associate dean for clinical services and practice transformation, and executive director of the Center for Innovative Pharmacy Solutions at the School of Pharmacy. "This innovative interprofessional solution to health care delivery also shows our collective strengths and capabilities at the University of Maryland, Baltimore and the University of Maryland Medical Center."
Pharmacists Part of Multidisciplinary, Interprofessional Team
The MIH-CP program began in 2018 as a collaboration between the University of Maryland Medical Center, Baltimore City Fire Department, and the University of Maryland School of Pharmacy to provide a broad range of health services to patients to fill gaps in health care delivery and to reduce patient readmission to the hospital following discharge.
MIH-CP programs target medically and socially complex patients during the transition from a hospital stay to home, which can be a challenging period in health care recovery.
The Maryland program uses a virtual operations center team linked to a field team via telehealth. The field team includes specially trained community paramedics and a pharmacy technician. The virtual team includes advanced licensed providers like physicians, nurse practitioners, and physician's assistants, as well as pharmacists based in the School's e-Health Center, who play an essential role in the interventions.
"Pharmacists help improve medication adherence in patients by providing comprehensive medication therapy management and addressing barriers to medication adherence," said Olu Sokan, PharmD, MPharm, BCACP, advanced practice pharmacist at UMSOP and first author of the paper. "Pharmacists also serve as care coordinators by communicating any medication changes during the hospital stay to the patient's outpatient provider, as well as any medication related problems identified for prompt resolution."
Defining Improvement in Health Outcomes
One of the key metrics in the study is the rate that patients picked up newly prescribed medicine, known as the prescription first-fill rate. Nearly 90 percent of MIH-CP patients picked up their medications within one month of hospital discharge compared to less than 70 percent for those not enrolled in the program.
"The prescription first-fill rate helps identify medication non-adherence to newly prescribed medications and presents an opportunity for pharmacists to intervene promptly as some prescribers are unaware of first-fill noncompliance," Sokan said.
Sokan and collaborators also found that medication adherence improved by about 10 percent in the first two months after a pharmacist-led intervention.
"The results of this study clearly demonstrate the positive impact that pharmacists as members of an interprofessional team can have on medication adherence," said Rodriguez de Bittner. "Our plans are to use these evidence-based findings to expand the integration of pharmacists in other interprofessional teams across health care to solve medication adherence challenges."
Related News Stories