M-CERSI Workshop Spotlights 3D Cell Culture Models for Drug PK, Safety, and Efficacy Assessment
Meeting brings together 360 stakeholders from across academia, government, and industry to explore methods to develop better models that can identify and accurately predict drug risks and efficacy.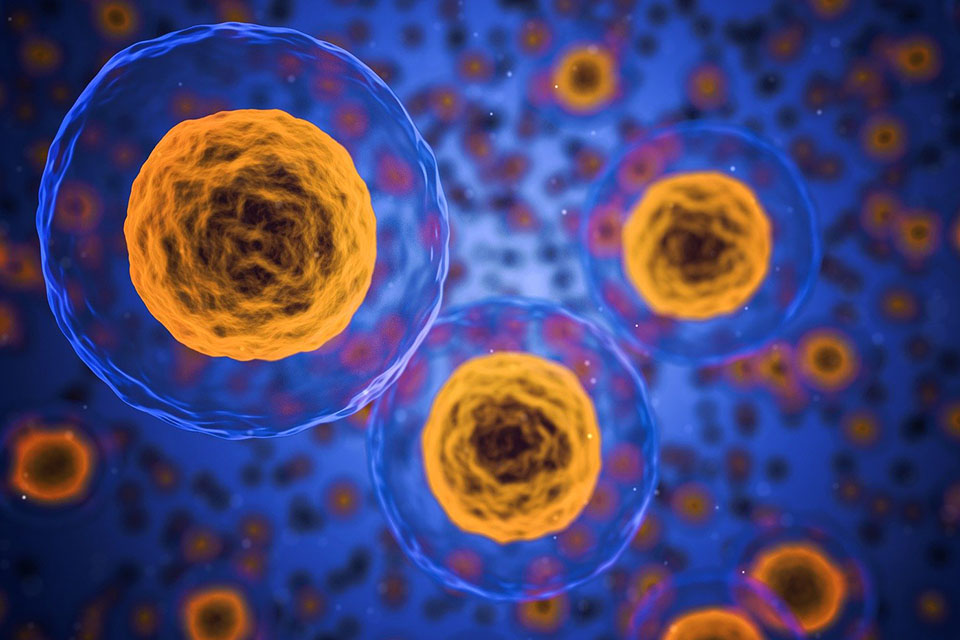 By Emily Rosenthal
September 22, 2020
The U.S. Food and Drug Administration (FDA) and the University of Maryland Center for Excellence in Regulatory Science and Innovation (M-CERSI) co-hosted the virtual "3D Cell Culture Models for Drug PK, Safety, and Efficacy Assessment" workshop on Aug. 14. The meeting drew 360 attendees, including stakeholders from the FDA, academia, and industry, as well as participants around the world.
The four-hour meeting aimed to address an unmet need in developing better models to identify and accurately predict drug risks and efficacy. It was designed to help advance regulatory science by modernizing toxicology to enhance product safety, promote the use of novel cell and tissue models that better represent human drug responses, promote a better understanding of toxicity mechanisms by evaluating physiologically relevant 3D models at multiple molecular biological levels, and improve the ability of non-clinical models/tests for early risk assessment.
Advancing Regulatory Science to Improve Drug Safety and Efficacy
To ensure the safety and efficacy of drugs, the FDA has published a number of guidances in the past decade providing recommendations to the pharmaceutical industry for assessing drug-drug interactions, drug-induced liver toxicity, as well as investigational new drug's (IND) safety in general. Collectively, preclinical testing has served as a foundation for evaluation of the potential risks and effectiveness of IND drug products in humans. Nevertheless, current two dimensional-based in vitro cell culture systems cannot accurately depict and simulate the rich environment and complex processes observed in vivo, while animal studies present significant drawbacks such as inherited species-specific differences and low throughout scales for increased demands.
To improve the preclinical prediction of drug safety and efficacy, researchers continue to develop better models to evaluate and promote the use of improved cell- and tissue-based assays for more accurate representation of human susceptibility to drug response.
Emerging three-dimensional (3D) cell culture models appear to be a more accurate representation of the natural environment experienced by the cells under physiological and/or pathophysiological conditions, and offer great potential in assessing drug disposition and pharmacokinetics that influence drug safety and efficacy at an early stage of drug development. Currently, there are many different types of 3D culture systems – from simple spheroids to more complicated organs-on-chips, and from single-cell type static 3D models to cell-coculture 3D models equipped with microfluidic flow control – and each kind offers different advantages and disadvantages.
Taking a Deeper Dive into the Science Behind 3D Culture Models
The 3D culture model is a relatively new technique, and researchers have not yet fully grasped the phenotypical performance and potential implications of these models. Understanding how well these models have advanced, and which of them are suitable for best reflecting physiologically relevant human situations is critical for improving the quality of drug safety and efficacy assessment. This educational workshop focused on an area of regulatory science identified by FDA and University of Maryland scientists that aims to develop better models to identify and accurately predict drug risks and efficacy.
The event was split into four sessions, featuring a series of 10-minute presentations in addition to two 50-minute panel discussions.
Session One – titled "3D Models in Drug Safety and Risk Assessment" – featured three presentations:
Overview of 3D Cellular Model Research at FDA (Suzy Fitzpatrick, PhD)
Organ-on-Chips Application in Drug PK and Efficacy Evaluation (Lorna Ewart, PhD)
Considerations About 3D Culture Models for Nonclinical Safety Evaluation (Ronald Wange, PhD, and Paul Brown, PhD)
Session Two – titled "3D in vitro Liver Models for DILI" – included the following three presentations:
Liver-on-Chip Model for Toxicity and PK (Alexandre Ribeiro, PhD)
HepaRG 3D Spheroids in Comparison to 2D Models (Steve Ferguson, PhD)
Predicting DILI Risk Using Hepatic Spheroid Co-Culture Models (Will Proctor, PhD)
The second session concluded with a panel discussion that featured all of the speakers and moderators from the first two sessions, as well as Shannon Mumenthaler, PhD, assistant professor of research medicine at the University of Southern California Keck School of Medicine.
Session Three – titled "Multi-Organ 3D Models Intestine, Liver, and Beyond" – featured three deliveries:
Novel In Vitro Hepatic and Enteric Technologies for Drug Metabolism, DDI, and Safety Evaluation (Albert Li, PhD, MBA)
Intestinal Oganoids: An Excellent Ex Vivo Model for Mucosal Regeneration and Defense (Jian-Ying Wang, MD, PhD)
Use of Vascularized Human Kidney Proximal Tubule Microphysiological System and PBPK Modeling to Predict Renal Clearance in Subjects with Variable Kidney Function (Nina Isoherranen, PhD)
Session Four – titled "3D Spheroids/Organoids for Disease Modeling" – included the following two presentations:
Kidney Organoids for Disease Modeling and HTS (Benjamin Freedman, PhD)
Neuronal Multi-organ-on-Chip Models for Disease Modeling and Risk Assessment (James Hickman, PhD)
The meeting concluded with another panel discussion that included all of the speakers and moderators from sessions three and four, and Scott Heyward, MS, director of research and development and scientific affairs at BiolVT, Inc.
This workshop is supported by the Food and Drug Administration (FDA) of the U.S. Department of Health and Human Services (HHS) as part of a financial assistance award U01FD005946 totaling $5,000 with 100 percent funded by FDA/HHS. The contents are those of the author(s) and do not necessarily represent the official views of, nor an endorsement, by FDA/HHS, or the U.S. Government.
Related News Stories