Former PHSR Professor and Mentor Passes Away
Sheila Weiss, PhD, had a successful career in academia and the health services industry.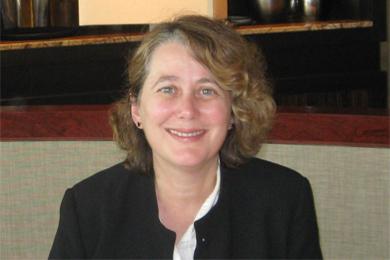 By Becky Ceraul
August 25, 2023
Sheila Weiss, PhD, a retired professor in the former Department of Pharmaceutical Health Services Research (PHSR) at the University of Maryland School of Pharmacy, passed away on Aug. 6.
Weiss joined the faculty at the School of Pharmacy as an assistant professor in 1997, after being recruited from the US Food and Drug Administration (FDA) to help develop the School's emerging pharmacoepidemiology research program. During her time at the School, Weiss' research almost exclusively focused on the field of pharmacoepidemiology, identifying and evaluating potential risks associated with pharmaceuticals and other products regulated by the FDA.
Weiss held numerous leadership positions during her time at the School, including serving as chair of the Faculty Affairs Committee from 2005 to 2006 and faculty advisor for the student chapter of the International Society of Pharmacoepidemiology. She was also the founding director of the School's former Center for Drug Safety, which focused on improving public health by enhancing the safety of marketed medications through the development and application of pharmacoepidemiology and pharmacovigilance research.
"I first met Dr. Weiss when we both served on the School's Faculty Affairs Committee, which deals with faculty promotion and tenure," said Sarah L.J. Michel, PhD, interim dean of the School of Pharmacy and professor in the Department of Pharmaceutical Sciences. "I was a junior faculty member at the time, eager to learn how the committee worked. Dr. Weiss was the chair and well-seasoned in the committee's charges. She freely shared her expertise, taking time to mentor me and other new committee members so we could serve our colleagues well on this important committee. I was extremely grateful for her guidance and inspired by her leadership."
Weiss also led the effort to create a graduate program in pharmacoepidemiology. She worked with colleagues at the University of Maryland School of Medicine (UMSOM) to develop a unique collaborative training program that allowed students to earn a PhD in PHSR from the School of Pharmacy and a master's degree in epidemiology from UMSOM.
"I have such fond memories of Sheila as both an outstanding scholar and humorous individual," says C. Daniel Mullins, PhD, professor in the Department of Practice, Sciences, and Health Outcomes Research and executive director of the PATIENTS Program. "She and I collaborated on several research projects together, and I was always impressed with her skills as a pharmacoepidemiologist."
Following her retirement from the School of Pharmacy in 2013, Weiss embarked on a consulting career in the health services industry, focusing on pharmacoepidemiology issues and projects.
She is survived by her son, a sister, a brother, and sister-in-law. Services were held in Massachusetts on Aug. 9. Expressions of sympathy may be made to the Dana Farber Cancer Research, 10 Brookline Place West, 6th Floor, Brookline, MA 02445. Dr. Weiss's obituary is available online.
Related News Stories