Federal Government Authorizes Pharmacists to Administer COVID-19 Tests
New guidance from the U.S. Department of Health and Human Services adds licensed pharmacists as "covered persons" under the Public Readiness and Emergency Preparedness (PREP) Act.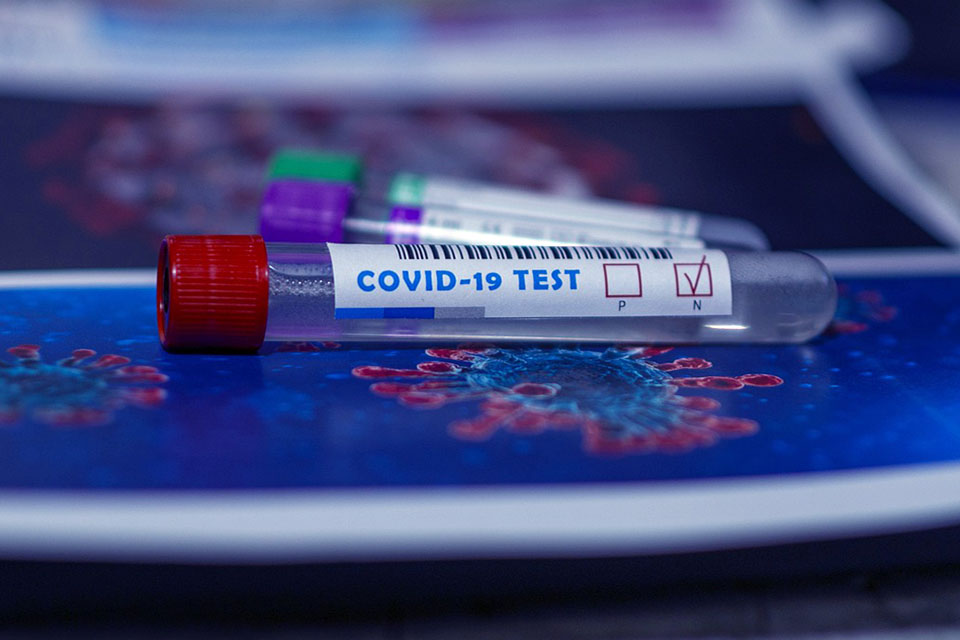 By Malissa Carroll
May 4, 2020
The U.S. Department of Health and Human Services (HHS) issued a new guidance on April 8 that gives licensed pharmacists the authority to order and administer COVID-19 tests approved by the U.S. Food and Drug Administration (FDA), including serology tests. The guidance recognizes pharmacists as well-positioned to aid in the expansion of COVID-19 testing and adds them as "covered persons" under the Public Readiness and Emergency Preparedness (PREP) Act.
"Our nation's leading health experts have stated time and again that one of the best ways to combat the ongoing COVID-19 pandemic is to expand testing for the virus across cities and states," says Natalie D. Eddington, PhD, FCP, FAAPS, dean and professor of the University of Maryland School of Pharmacy. "While our School has long championed the vital impact that pharmacists can have in supporting and improving the health of local communities, we are grateful to HHS for this guidance, which acknowledges the valuable expertise that pharmacists possess and gives our profession another opportunity to help address this critical challenge to the nation's health."
Leveraging Pharmacists as the Nation's Most Accessible Health Care Professionals
COVID-19 is the illness caused by severe acute respiratory syndrome coronavirus 2 (SARS-CoV-2). Symptoms – which can include fever, cough, shortness of breath, tiredness, aches, chills, sore throat, loss of smell or taste, headache, diarrhea, and severe vomiting – range from mild to severe, with some individuals experiencing no symptoms. Laboratory tests that can identify the virus are available, but the Centers for Disease Control and Prevention (CDC) notes that decisions about which individuals should be tested are at the discretion of state and local health departments and/or individual clinicians.
Studies have shown that pharmacist-led programs – such as the Patients, Pharmacists Partnerships (P3) Program at the School of Pharmacy – have been successful at both reducing hospital readmissions and decreasing health care costs. Because pharmacists are among the most accessible health care professionals to patients, allowing them to order and administer COVID-19 tests not only helps ensure that more individuals with mild to moderate symptoms are tested, but also reduces the strain on other health care professionals and facilities, including hospitals and urgent care centers.
"Pharmacists are accessible – they are in the community and serving patients during this ongoing public health crisis," says Magaly Rodriguez de Bittner, PharmD, FAPhA, FNAP, professor in the Department of Pharmacy Practice and Science (PPS) and associate dean for clinical services and practice transformation at the School of Pharmacy, who also serves as a member of the American Pharmacists Association's (APhA) Board of Trustees. "Patients often first visit their pharmacy seeking over-the-counter medications to treat their symptoms, which puts pharmacists in an excellent position to screen patients for COVID-19 and offer tests when appropriate. Their expertise in evaluating symptoms is an important public health asset that will aid in early detection, isolation, and appropriate triage for the patients they encounter."
Expanding Testing Locations to Help Curb the Virus's Spread
The guidance notes that most people living in the United States reside near at least one community pharmacy. Authorizing pharmacists to order and administer COVID-19 tests decreases the potential time needed for patients to travel to a testing location, expanding the number of locations that offer testing and increasing the number of patients able to be screened for the virus – both important mitigation measures in the nation's ongoing fight against the disease. The guidance also indicates that pharmacists' existing relationships with other health care providers ensures they can appropriately refer patients for additional care as needed.
"Giving pharmacists the authorization to order and administer COVID-19 tests to their patients means easier access to testing for Americans who need it," says Alex Azar, secretary of health and human services for the U.S. "Pharmacists play a vital role in delivering convenient access to important public health services and information. The Trump Administration is pleased to give pharmacists the chance to play a bigger role in the COVID-19 response, alongside all of America's heroic health care workers."
Pharmacists who are interested in offering COVID-19 testing to patients are encouraged to visit the APhA's website: COVID-19: Demystifying Testing for the SARS-CoV-2 Virus, which addresses frequently asked questions about types of available tests.
Related News Stories