Endowed Professorships Honor Past, Present
The prestige and resources from endowed professorships and chairs offer faculty new opportunities, accomplishments, and collaborations.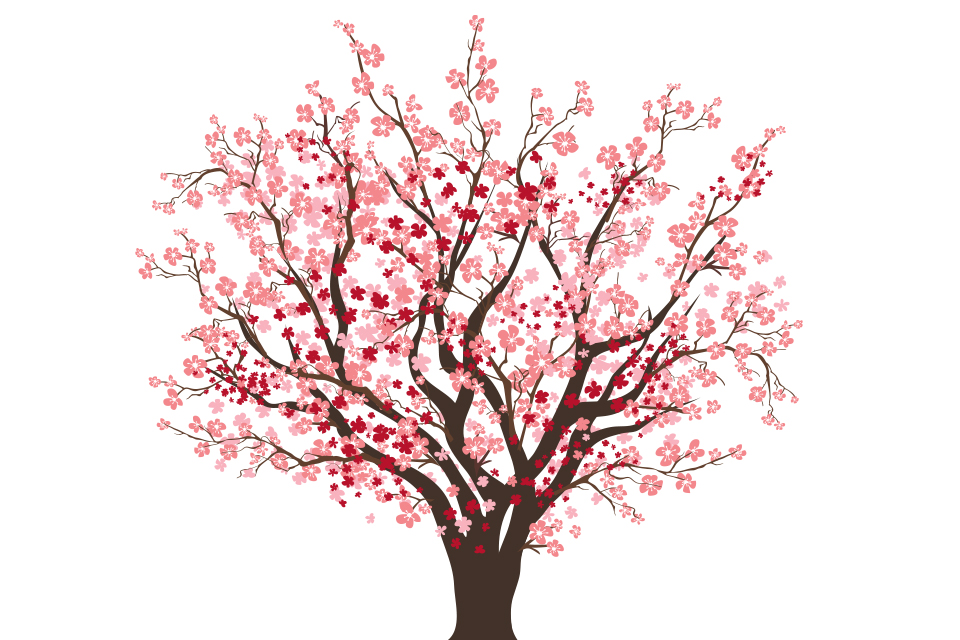 By Christine Stutz
August 16, 2022
Endowed professorships and chairs are a time-honored way in academia to reward excellence in scholarship and teaching, but their impact can be much broader. The prestige and resources they offer lead faculty to new opportunities, accomplishments, and collaborations, while drawing worldwide attention to the School of Pharmacy's many strengths.
"Having an endowed professorship is a great honor, as it is indicative of the respect that our colleagues have for the research contributions made by our lab," says Alexander MacKerell Jr., PhD, the School's Grollman-Glick Professor in the Department of Pharmaceutical Sciences (PSC). "The title opens doors for additional research collaborations with other colleagues in the School of Pharmacy, as well as with other scientists at the University of Maryland and throughout the world. It has been a great opportunity to collaborate with many outstanding scientists across the planet."
MacKerell cites as examples his lab's early studies on the conformational properties of nucleic acids and their biological implications, which led to multiple publications and additional funding from the National Institutes of Health (NIH), as well as several collaborative studies within the School of Pharmacy in the Computer-Aided Drug Design Center, which he directs.
One of the immediate benefits of an endowed professorship is the ability to hire junior colleagues, such as postdoctoral fellows, to support one's work.
"Access to financial resources associated with the professorship helped me to fund a postdoctoral fellow," says MacKerell, who earlier this year received the American Chemical Society Award for Computers in Chemical and Pharmaceutical Research. "Because the professorship funds are not restricted by the requirements of a grant or contract, the fellow can pursue novel research directions. This has allowed for new areas of research to be undertaken in the lab before other external funding was available."
The Evelyn Grollman-Glick Endowed Professorship was made possible by a bequest from the estate of the late Evelyn Grollman, the sister of Ellis S. Grollman, who graduated from the School of Pharmacy in 1926. Grollman practiced as a pharmacist at Johns Hopkins and Sinai hospitals in Baltimore. He later served as a community pharmacist in several Maryland cities, including Frederick, Ocean City, Gaithersburg, and Annapolis. The endowment funds both the professorship and a lecture series that brings well-recognized researchers in the pharmaceutical and related basic sciences to speak to students and faculty.
MacKerell was appointed the inaugural Grollman-Glick Professor in 2008.
Linda Wastila, BSPharm, MSPH, PhD, the Parke-Davis Chair of Geriatric Pharmacotherapy in the Department of Pharmaceutical Health Services Research, says she has used the endowed chair funding to host three fellows over the six years since she received the professorship in 2016 — one went on to earn a medical degree; one is now a tenure-track faculty member at the School of Nursing; and one is currently working on geriatric-related projects with Wastila and her faculty colleagues.
"I have always had the mindset that scholarship does not occur in one person's office, that it is a team effort," says Wastila, who also is director of research for the School's Peter Lamy Center on Drug Therapy and Aging. "The Parke-Davis endowment has provided financial support for my team's work, and it has allowed us the luxury of delving a little deeper, writing an additional manuscript, sharing findings at another conference to further our research."
The chair was established in 1991 by Warner-Lambert, a pharmaceutical company that was acquired by Pfizer in 2000, in recognition of the successful relationship among itself, the School of Pharmacy, and then-pharmaceutical company Parke-Davis. Wastila is the second holder of the chair.
"It has provided a necessary buffer against the occasional gaps in funding from NIH, state governments, and foundations," she says, "providing financial stability for my research mission that, in turn, allows me to focus on research questions and answers. In the end, funding from the endowed chair has helped build a cohesive, focused, and incredibly successful collaborative in geriatric pharmacotherapeutic policy."
Angela Wilks, PhD, the Isaac E. Emerson Chair in PSC, appreciates the creative and collaborative opportunities made possible by the endowed chair's additional funding for her research, which focuses on mechanisms by which bacterial pathogens acquire and utilize heme as an iron source.
"The funds have allowed me to engage in pilot and offshoot projects that were not covered through current NIH grants," says Wilks, who was appointed to the chair in 2018. "One example is the development of a program to create new therapeutics targeting bacterial infection. This pilot project's data resulted in an NIH R21 award.
"The initial research has led to potential lead compounds, for which we are now seeking funds to further develop and license. The research also has led to speaking engagements at conferences and expanded the impact of our research nationally and internationally," she says.
The oldest endowed chair in PSC, the Isaac E. Emerson Chair in Pharmaceutical Sciences was initially established as a chair in biological testing and assay by Capt. Isaac Emerson, president of the Emerson Drug Co., which created Bromo-Seltzer — an antacid designed to relieve the pain caused by heartburn, upset stomach, or acid indigestion — in 1888. It was first awarded to Marvin R. Thompson, PhG, BS, pharmacologist at the Food and Drug Administration, in 1930. Wilks is the seventh recipient of the chair in its 92-year history.
"This endowment has been instrumental in allowing me to support a research assistant professor who has complementary expertise in microbiology, a field that is critical to growing the research projects in the lab," says Wilks. "This also provides a foundational knowledge base in the lab and greatly enriches the continuity in the training and development of graduate students. The sense of team in the research group that the chair has helped create cannot be overstated."
"The endowed professorship has allowed our lab to perform studies and attend meetings that we otherwise would not be able to go to," says James Polli, PhD, the Ralph Shangraw/Noxell Endowed Chair in Industrial Pharmacy and Pharmaceutics. Recent work involves two graduate students and a visiting faculty member from Turkey.
The endowed chair was established in honor of Dr. Ralph F. Shangraw, a distinguished educator and scholar for nearly 40 years at the School of Pharmacy, who devoted his career to academic research, teaching, and service. Shangraw made outstanding contributions in the areas of pharmaceutics, industrial pharmacy, and drug policy and contributed to the education of countless generations of pharmacists and pharmaceutical scientists.
"I cannot help but think of Ralph Shangraw in considering the research by these individuals," says Polli. "It involves oral drug bioavailability, including the use of excipients. Ralph committed his career to training the next generation of pharmaceutical scientists, particularly with an international flair.
"Students attended the major excipient meeting in Florida this spring, as well as the major controlled-release society meeting in Montreal this summer, with the help of this endowed professorship funding," says Polli, who received the inaugural professorship in 2008. "Attendance at conferences gives them practice in presenting their research and networking opportunities for postdoctoral fellowships or jobs after graduation."
Magaly Rodriguez de Bittner, PharmD '83, BCPS, CDE, FAPhA, was named the Felix Gyi Endowed Memorial Professor in Pharmapreneurship in October 2021. In this role, she leads all pharmapreneurial activities at the School, providing focus, direction, and support for this initiative, which is integrated into every level at the School, from the curriculum to research projects and practice and community settings.
"This endowed professorship has given me the opportunity to pursue my passion for pharmapreneurship," says Rodriguez de Bittner, who is also associate dean for clinical services and practice transformation and executive director of the School's Center for Innovative Pharmacy Solutions. "I have had the opportunity to develop innovative and creative programs, working with faculty, staff, students, and alumni to develop transformational projects and products to advance pharmacy practice, health care, and patient outcomes.
"This professorship has special meaning since I had the pleasure of knowing Felix Gyi, who graduated the same year as me from the School of Pharmacy and shared the same passion for pharmapreneurship."
The Gyi Endowed Professorship is part of a major gift to the School from the widow and daughter of Gyi, who earned a BS in pharmacy from the School in 1983 and went on to build a successful business providing institutional review board services. He passed away in 2014.
Terry Gyi, BSP '83, PharmD '06, a retired pharmacist and Gyi's widow, describes her late husband as hard-working and passionately devoted to his profession. A man who was "generous, likable, charismatic, and sincere, Felix was great at mentoring students," especially with their entrepreneurial ideas, she says.
She and her daughter, Rebecca Gyi-Hovis, MD, agreed to endow a scholarship and a professorship in memory of Felix.
"Rebecca and I were quite excited about the idea of funding an endowed professorship as a way to keep his legacy alive," says Terry. "We are very happy that Magaly Rodriguez de Bittner was chosen for the professorship. She's a wonderful mentor and teacher."
"My father loved to teach, and he also loved to learn," Rebecca says. She explains her own pride in the choice of Rodriguez de Bittner.
"My father faced a lot of prejudice throughout his life, as a person of color," she says. "I have heard Magaly speak about her own roots in Puerto Rico and the challenges she faced along the way.
"For a woman and a person of color to be the very first to hold this professorship, I hope it will open doors for many others."
Clearly honored, Rodriguez de Bittner says: "This endowed professorship will fund activities in support of our students, faculty, and staff to pursue their passion in pharmapreneurship and make a difference in health care and research. I look forward to creating collaborations and moving the vision for pharmapreneurship forward."
Last, but certainly not least, these professors strongly believe that endowments help reinforce the School's reputation and position it for future growth by attracting top-notch students and faculty.
"Endowments can be an important component of cementing a scholarship portfolio, by attracting qualified and enthusiastic students and postdoctoral fellows, as well as junior colleagues, to an important area of research," says Wastila. "It has certainly been vital to my individual success, as well as to the success of my trainees."
Adds MacKerell: "Endowed chairs and professorships are important because they allow an institution to recognize outstanding faculty beyond those individuals being promoted to full professor. This makes individuals outside the institution aware of the outstanding work of scientists in the School of Pharmacy, thereby promoting the reputation of the institution. In a practical sense, the professorships and chairs represent financial incentives to help the institution retain as well as attract outstanding faculty members."
Wilks concurs. "Endowed professorships are prestigious and open up doors that might not be open otherwise," she says. "They are a means by which we can attract, reward, and retain excellent faculty, and they are a sign of a healthy and thriving research community."
Related News Stories