A Programmatic Transition at Shady Grove
University of Maryland, Baltimore, in partnership with the Universities at Shady Grove, will establish an IP clinic at USG.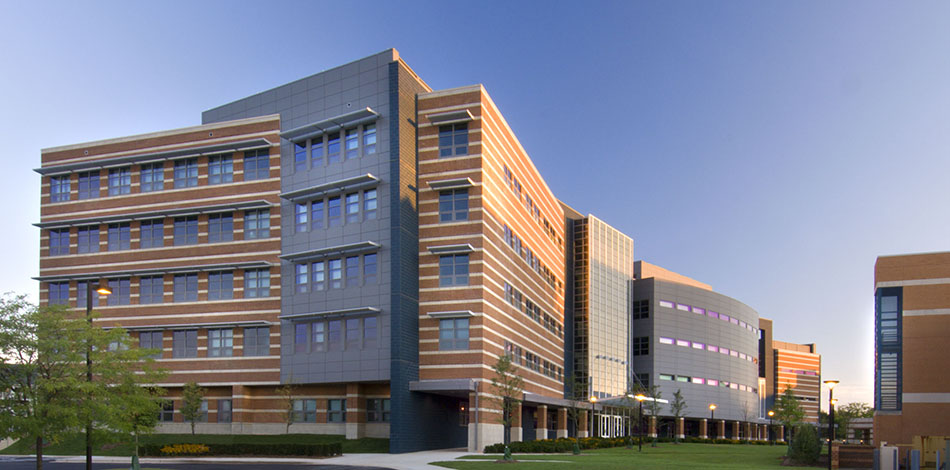 By
December 8, 2017
Dear colleagues,
Health care transformation and pharmacy education have rapidly evolved in the last 10 years. The ever-changing health care environment in the United States and the increasing emphasis on interprofessional (IP) team-based care are contemporary challenges confronting health professional education. With a limited number of IP clinics in Maryland and in the U.S. for students to learn these essential skills, IP education has historically occurred in didactic classroom settings or through case simulations instead of learning about, from, and with other members of the interprofessional health care team in the provision of direct patient care services.
In order to fully prepare students with the skills and abilities they need to be transformational health care providers, the University of Maryland, Baltimore, in partnership with the Universities at Shady Grove (USG), will establish an IP clinic at USG for Montgomery County residents that will serve as an advanced experiential rotation site for pharmacy and other health profession students. The clinic will be operational in 2019 for fourth-year pharmacy students to complete a five-week required ambulatory care rotation.
University-conducted IP clinics allow for the expansion of IP education. Moreover, IP education is required in accreditation standards for all health profession programs; specifically, pharmacy programs must ensure student readiness to contribute as a member of an interprofessional collaborative patient care team ("team-ready"). The new IP clinic at USG will increase the number of students who can obtain this experience in Maryland.
As such, didactic pharmacy education at USG will transition to IP clinical experiences. All incoming PharmD students will be enrolled in Baltimore starting with the Fall 2018 semester. Current first, second, third, and fourth-year students at USG will complete the program at USG uninterrupted.
At the same time, the School of Pharmacy will reduce our PharmD enrollment, beginning in Fall 2018, from an average of 160 students per class year to approximately 140. This reduction reflects the nationwide trend of decreased pharmacy school applications and changes in workforce demand.
I am confident that, through the university-led IP clinic at USG, our students will be uniquely prepared to competently participate as health care team members in providing direct patient care and engaging in shared therapeutic decision-making, will be differentiated from their peers around the country, and will be prepared for future IP leadership roles.
Make no mistake – the School of Pharmacy is committed to its partnership with USG. We remain a proud member of the USG community, and I look forward to collaborating with USG leadership on the development of this important new program.
In the spirit of expertise, influence, and impact,
Natalie D. Eddington, PhD, FAAPS, FCP
Dean and Professor
Related News Stories