Villalonga Olives, PHSR Faculty Member, Selected for NIH Early Career Program
Ester Villalonga Olives, PhD, MsC, is in the first cohort of a new program for junior faculty of diverse backgrounds.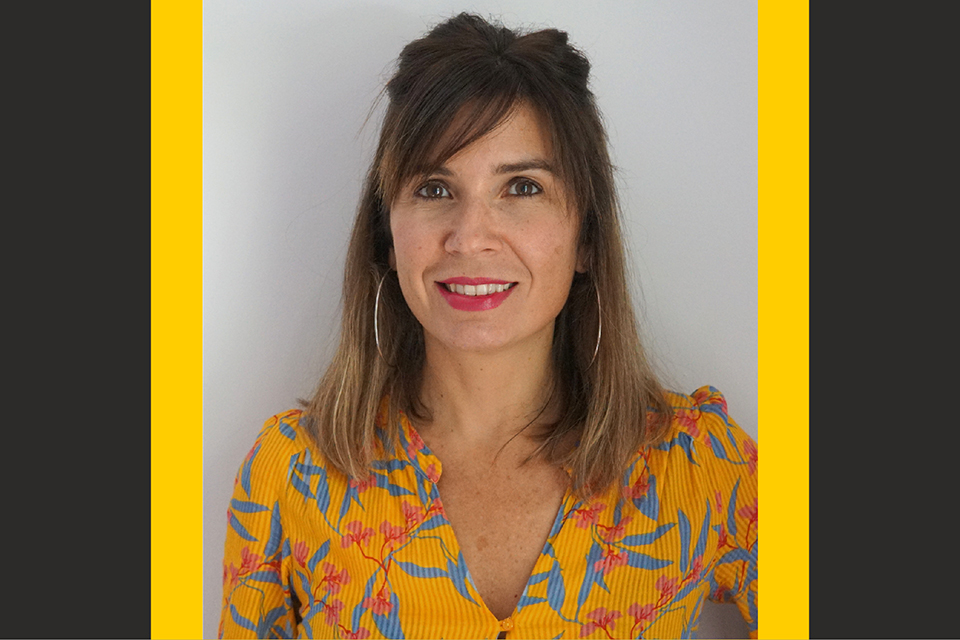 By Andrew Tie
June 6, 2022
The National Institutes of Health (NIH) through the National Cancer Institute (NCI) has named Ester Villalonga Olives, PhD, MsC, assistant professor in the Department of Pharmaceutical Health Services Research (PHSR), to its Early Investigator Advancement Program (EIAP).
The EIAP is a new NCI initiative designed to help develop the research careers of junior faculty members from diverse backgrounds who are interested in cancer research.
"I am honored to be part of the first Early Investigator Advancement Program," Villalonga Olives says. "This is a great opportunity for investigators early in their career to develop the skills necessary to become a successful and independent researcher down the line."
Over a six-month period beginning this spring, EIAP scholars build skills to write their own R01 grant application, the traditional research funding source at the NIH. Scholars are paired with mentors and a grant coach to provide feedback in the writing process. EIAP also includes writing seminars, grant workshops, and other resources for scholars to learn.
"Dr. Villalonga Olives is extremely deserving of this honor," says C. Daniel Mullins, PhD, professor and chair of PHSR. "Her research will not just advance science, but will improve the health of individuals and communities, especially those from historically underserved groups. Supporting junior researchers such as Dr. Villalonga Olives is an important part of advancing research on health equity."
Villalonga Olives says one of the most valuable aspects of EIAP is the opportunity to expand her network and receive feedback from people outside her field.
"When you are an early investigator, you have to secure grants to demonstrate that your work is important and meaningful for the research community," Villalonga Olives says. "If you receive grants, you can build a research team of students and fellows, and later on, you are even more successful with other proposals."
Increasing Cancer Detection in the Hispanic Community
A social epidemiologist with specialties in epidemiology and public health, Villalonga Olives says she intends to use the EIAP experience to develop a proposal to study cancer screening programs for the Hispanic community in Baltimore.
"I study social capital, which refers to those features of social relationships—such as levels of interpersonal trust and norms of reciprocity and mutual aid—that facilitate collective action for mutual benefit," Villalonga Olives says. "I'm targeting social determinants of health to leverage some resources the Hispanic community has already but to make sure they use health resources more and get more early detection of cancer, which is very critical in the Hispanic community, especially here in Baltimore."
Related News Stories