SOP Attends Maryland Legislative Day to Advocate for Expanded Health Care Access and Recognition
Pharmacists, student pharmacists, and legislators discussed two bills at virtual event.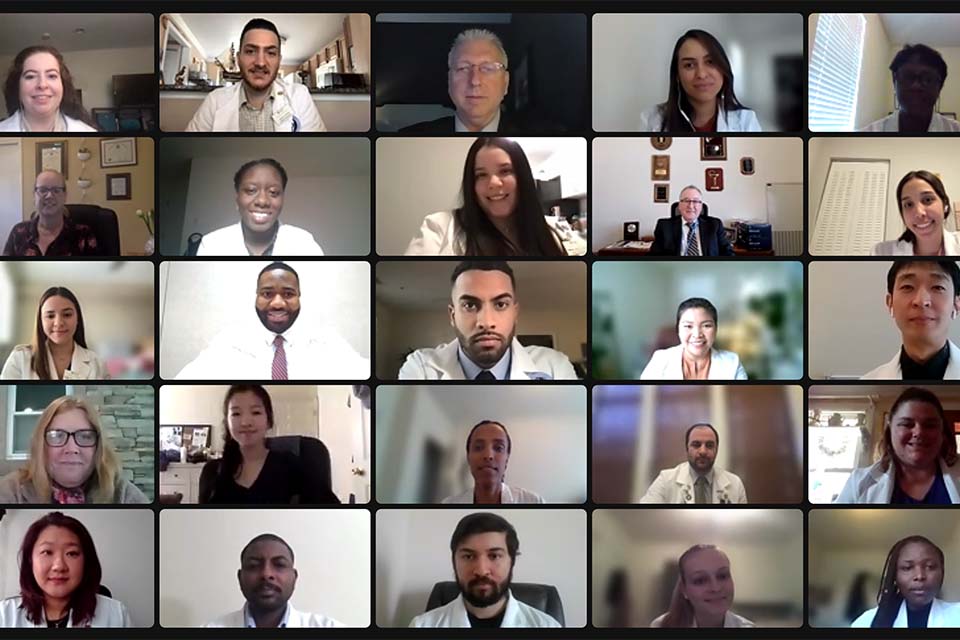 By Andrew Tie
March 25, 2022
Members of the University of Maryland School of Pharmacy (UMSOP) community joined the Maryland Pharmacy Coalition (MPC) and state politicians for a virtual Legislative Day in February to push for two bills that would improve health care access.
More than 200 Maryland pharmacists and student pharmacists, and more than 100 Maryland legislative personnel, including district delegates, senators, and aides, attended Legislative Day, which was held again online this year due to the COVID-19 pandemic.
"Legislative Day is a great way to connect with legislators and their staff to discuss the pharmacy profession's important contributions to all health care settings, especially during the COVID-19 pandemic," says Cherokee Layson-Wolf, PharmD, BCACP, FAPhA, associate dean for student affairs and an associate professor in the Department of Pharmacy Practice and Science. "This day also allows our students to gain confidence and experience in engaging with legislators to discuss important issues."
The MPC represents more than 10,000 active licensed pharmacists in all types of pharmacy industries, pharmacy owners, and students from the state's three pharmacy schools. Founded in 2001, it aims to improve safe access to medications and health care in Maryland.
Advocacy for Health Care Legislation
"Our main goal was to advocate for two particular bills," says Sean Kim, a third-year student pharmacist at UMSOP and the MPC's student chair. "We held great discussions with legislators and showed strong unified support as a pharmacy coalition through our presence and our active engagement."
The two bills discussed were- HB1219/SB661 and HB229/SB19. HB1219/SB661 would recognize pharmacists as health care providers, which would compensate pharmacists for services already being provided. The existing lack of reimbursement is a barrier for pharmacies and clinics to expanding health care services.
HB229/SB19 would expand health care access by permitting pharmacists to administer injectable maintenance medications to treat sexually transmitted infections.
Kim says after Legislative Day, the MPC will continue to follow up with the legislators and general assembly.
Related News Stories