Scholarships Fuel Students' Passions
The University of Maryland School of Pharmacy, and especially its students, are fortunate to have alumni who are eager to give back. Here are some of their stories.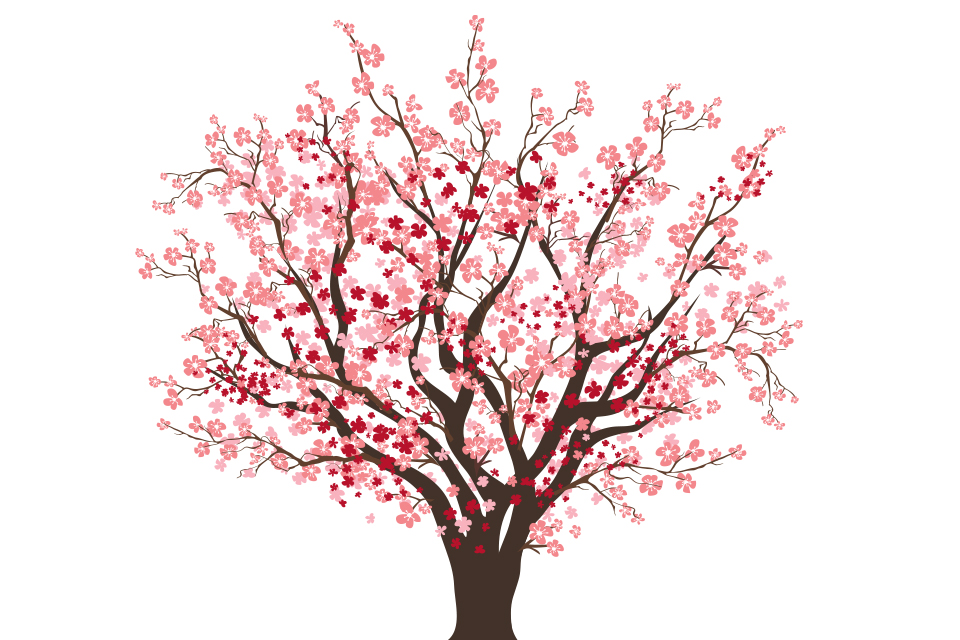 By Gwen Newman
August 16, 2022
Yale Caplan, BSP '63, PhD '68, holds a certain quote close to heart.
"If you always do what interests you, at least one person is happy."
Caplan didn't plan to detour into forensic toxicology, but he is recognized as an expert – having testified at more than 700 court trials and spearheading Maryland drug testing and DUI policy along the way. He credits UMSOP for giving him the skill set that he needed and that benefited him every step of his career.
"I happened to get into it at the right time," says Caplan. "Knowing these basics, I got into what I'm doing because of a background in pharmacology."
Still an active and engaged consultant at 80, Caplan says he doesn't plan on slowing down any time soon. "I love what I'm doing."
He has a passion for the work that he does and for the students he can inspire.
Caplan has supported UMSOP philanthropically for years and relishes the prospect of influencing others in their young, accomplished careers.
He and his wife, Suzanne Caplan, BSP '65, give generously to their alma mater. Their latest gift — the Yale and Suzanne Caplan Scholarship — provides endowed support for graduate students in the Department of Pharmaceutical Sciences. This scholarship is awarded based on academic achievement to those engaged in research in analytical toxicology and pharmacology.
The first student award will be announced soon.
Inspiring Others
Like Caplan, Ellen H. Yankellow, BSP '73, PharmD '96, loves her career and aspires to help and influence others.
Now president and CEO of Correct Rx Pharmacy Services, the company she founded in 2003, Yankellow is regarded as one of the leading women pharmacists in the country and an expert in institutional/geriatric pharmacy. She started Correct Rx after a long career as a top executive in the pharmaceutical services industry. Her business model is based on innovative clinical programs that offer better medical outcomes and lower health care costs, at the same time.
Yankellow serves on the board of numerous organizations — including the School of Pharmacy's Board of Visitors — and is the recipient of awards for her service and leadership, including the American Pharmacists Association's Bowl of Hygeia Award, one of the most widely recognized international symbols for pharmacy and considered one of the profession's most prestigious awards. Other awards include The Maryland Daily Record's Most Admired CEO, I-95 Business Women of Influence Award, UMSOP's Founding Pharmapreneurs Award, the Catholic Business Leadership Award, Associated Black Charities Community Impact Award, and the Girl Scouts of Central Maryland Distinguished Women's Award, and she is a Maryland Chamber of Commerce Business Hall of Fame inductee.
To further encourage academic growth and diversify expertise, she established the Yankellow Scholarship and Fellowship, which provides a full year of financial support for a fellow and a full year of tuition assistance for a graduate student enrolled in the School's MS in Regulatory Science program or its MS in Pharmacometrics program.
"First and foremost, you have to believe in and love the pharmacy profession," she says. "For me personally, I understand the impact that pharmacists have as an integral part of the interprofessional health care team. The first modality of treatment by providers is medication, which affects every aspect of care. Having a pharmacist as an expert in medication therapy is an essential factor to optimize better patient outcomes.
"And, because of my high confidence in and my advocacy for pharmacy, it is natural to want to invest in the potential of our students and the profession. I am excited about the future of our graduates and what amazing accomplishments are yet to come."
Yankellow scholarship recipient Yvonne Ikhide is a student in the MS in Regulatory Science program whose career objective is to improve the safety of medicines by providing accurate and science-based information. She is thankful for Yankellow's support.
"Some students simply cannot afford the tuition, especially professionals in low- to middle-income countries," says Ikhide, who is the chief regulatory officer of pharmacovigilance and post-market surveillance at Nigeria's National Agency for Food and Drug Administration and Control. "Receiving the scholarship helped me actualize my dream of having specialization in regulatory science and eliminates a lot of financial burden. I am most grateful to Dr. Yankellow for this philanthropic initiative."
A Family Legacy
Ira Fedder, PharmD '79, MD, shares Yankellow's enthusiasm. The Fedder Fellowship was established by family and friends in honor of his father, Donald Fedder, DrPh, MPH, BSP, FAPhA, a public health pharmacist and longtime faculty member at UMSOP who passed away in 2010. The scholarship supports the training and development of a graduate student in the Department of Pharmaceutical Health Services Research (PHSR) whose work focuses on social justice, pharmacy advocacy, or public health.
Ira Fedder grew up in his family's pharmacy and is now an acclaimed orthopaedic surgeon and a Top Doctor in Maryland by Baltimore magazine. He also is among the many UMSOP donors who continue to support their alma mater and, by extension, their family legacy.
"I was immersed in pharmacy, from birth, and I was in one of the early PharmD classes. My father was a 1950 graduate. My pharmacy education was my best education, and I still use it to this day."
The 2021 recipient of the Fedder Fellowship was Sean Fleming, who received it as a student in PHSR. Like all of the School's scholarship recipients, he is a stellar student, leader, researcher, published author, and community activist.
Fleming, who graduated in May, has extensive research skills, working in multidisciplinary fields on integrating health policy, epidemiology, economics, and clinical perspectives. He's been published for his work on smoking cessation and has lectured in the Doctor of Pharmacy (PharmD) program, led small groups of pre- and postdoctoral pharmacy trainees in study design, data analytics, and scientific writing and presentation. He also has been a reviewer for the Journal of Acquired Immune Deficiency Syndrome, the Journal of American Medical Directors Association, and the American Journal of Public Health.
"I love the idea of contributing to science, and I'm so appreciative of the support I've received along the way, especially the generosity of the Fedder Fellowship," Fleming says.
Meghna Bhatt, one of UMSOP's Wagner Family Scholarship recipients, also is appreciative of the support she's received in her already stellar career.
Daniel E. Wagner, JD, serves as a powerful advocate for student success through his support of the School's Pharmapreneurship™ initiative. In 2020, he established a collection of annual endowed scholarships in honor of his family's legacy at the School, which included an impressive nine graduates. He has ensured that the collection of Wagner Family Scholarships in Pharmapreneurship will be funded and awarded each year to nine PharmD students enrolled in the School's Pharmapreneurship Pathway, continuing into perpetuity. This generous support gives students a platform to explore business ideas and ventures.
"The establishment and endowing of the nine Wagner Family Scholarships at the prestigious University of Maryland School of Pharmacy was a tremendous opportunity for me to honor the loving memories and impactful careers of my family members who graduated from the School," Wagner says. "It also serves as a wonderful opportunity to support future generations of Maryland pharmacy students to be trained at the home of pharmapreneurship to the benefit of both patients and innovation. The Wagner family will forever be grateful to the School and to Dean Eddington for the leadership and excellence that distinguishes our School of Pharmacy."
Bhatt, who graduated from UMSOP in May, has been a student employee for the School's Behavioral Health Resources and Technical Assistance Program, a pharmacy intern and technician, a School of Pharmacy tutor, an entrepreneurial fellow, a UMB President's Fellow and an innovation fellow. She is actively engaged in research on predictors of COVID-19 outcomes as a function of resource access, birth control trends in South Asian women in North America, and the training of medical cannabis dispensary staff in Maryland.
"The Wagner Family Scholarship has been an excellent opportunity to further my career aspirations, and I'm so thankful," she says.
Helping Entrepreneurs Excel
Third-year PharmD student Sean Kim grew up in South Korea, moved to the U.S. as a high school student, attended Liberty University in Virginia, and has already started a tech company that helps users find prescription-friendly resources online. A formulation scientist by training, his future is bright.
He is the recipient of the Felix A. Khin-Maung-Gyi Memorial Scholarship for Pharmapreneurship, which was established in 2019 with a $750,000 gift from Rebecca Gyi- Hovis, MD, and her family in honor of her late father, Felix A. Khin-Maung- Gyi, BSP '83, PharmD, MBA, chair and founder of Chesapeake Research Review. It provides a full year of tuition for a student pharmacist who has demonstrated a commitment to entrepreneurship and is the School's largest scholarship.
"The School of Pharmacy is very important to my family," says Gyi-Hovis, a pediatrician. "It is where my parents met, and it formed the basis of my dad's career. What he learned and took away from the School opened many doors for him. He always stressed to me the importance of critical thinking, and I truly believe that the School of Pharmacy helped instill this in him. This mindset then became the foundation on which he was able to build a career shaped around advancing the way we think about human subject research protections and the safety of new medicines and medical devices. His background in clinical pharmacy gave him insight into drug development and patient care, which was pivotal to the work he did providing private IRB services through his company. We are very grateful for the successes of his life's work, so it only made sense to give back to the place where it all began.
"I had a chance to meet Sean, and he was filled with so much excitement, enthusiasm, and drive. It was very heartening because it was like seeing a piece of my father in him. My father's spirit is very much alive through these remarkable students. I am genuinely amazed by their passion and vision, and I am very humbled that my family can play a role in helping them achieve their goals and dreams."
Related News Stories