New Student Welcome Day Hosts PharmD Class of 2027
Incoming students visit for presentations and tours in advance of fall semester.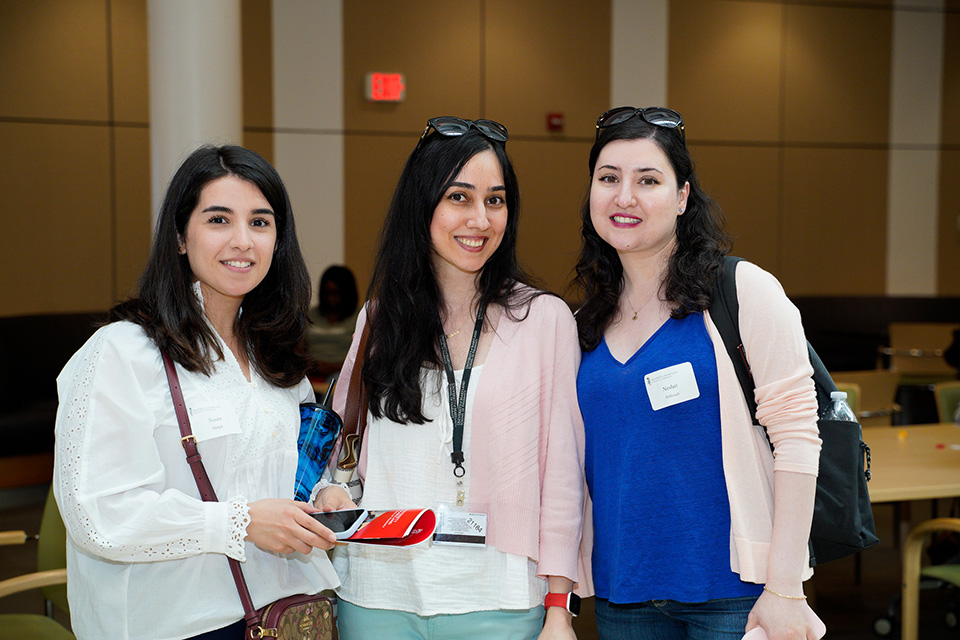 By Andrew Tie
July 5, 2023
First year students entering the Doctor of Pharmacy (PharmD) program's Class of 2027 at the University of Maryland School of Pharmacy received a sneak peak of the School ahead of the fall semester at New Student Welcome Day on June 9.
During the annual event, the PharmD program hosted students for an optional event that served as an early orientation.
The agenda included presentations from School administration, offices that work with and support PharmD students, and first-year course managers. The incoming students also met Mandee Noval, PharmD, BCIDP, assistant professor in the Department of Practice, Sciences, and Health Outcomes Research (P-SHOR), who will serve as the Class of 2027's faculty advisor.
"At the School of Pharmacy, we're wholly committed to your success. We want your first semester to be smooth and successful, both from the academic and co-curricular standpoints," said Sarah L.J. Michel, PhD, interim dean and professor of the School in her welcome remarks. "As you're thinking about your first day of pharmacy school, focus on getting ready to engage yourselves with your new colleagues and faculty. Today is a great opportunity to get started."
Later in the day, current PharmD students held a panel to provide their perspective on what to expect in pharmacy school. The day concluded with tours of Pharmacy Hall and the University of Maryland, Baltimore campus.
"I'm very excited. It was nice to meet the faculty and the students," said Nicoletta Pearce, an incoming first-year student pharmacist. "I'm looking forward to the school year and studying with everyone. I learned all students go through the same thing so I shouldn't feel scared or alone."
Related News Stories